Gynecomastia is the medical word used for breasts in men that are overly large. It is a condition that can produce a female-like chest look due to the increase of growing breast tissue. In many cases, gynecomastia is due to an underlying hormonal problem. This condition can also be the cause of certain prescription drugs and medications, steroids, weight gain, or genetics. Adolescent young men and adult men with this issue often feel self-conscious, most commonly in circumstances where the chest is exposed such as by the pool or in the gym. Raleigh, NC plastic surgeon Dr. Glenn Lyle offers surgical breast reduction for men who have gynecomastia. This surgery has a positive success rate. It is known as one of the more popular cosmetic treatments for men at Raleigh Plastic Surgery Center.
This type of breast reduction is a procedure for men with overly sized breasts that cannot be treated with medications or diet. If you feel bothered by the size and shape of your chest, and are healthy and at a good weight, you may benefit from male breast reduction surgery by Dr. Lyle at Lyle Plastic Surgery & Aesthetics Center. Adolescent teens may also benefit from gynecomastia surgery; however, an additional procedure may be needed later during adulthood if excess breast tissue continues to develop. During your first appointment with Dr. Lyle, he will help you plan your treatment and discuss the chances of moving forward with surgery to repair the condition.
Reviews
"I can't recommend Dr.Lyle enough. My experience with him was just amazing. I first found him and felt after reading the reviews and his history (particularly his past of being a plastic surgeon for the U.S Army) he was the one I needed to consult with. He was so honest and when I broke down crying with emotions I didn't feel judged. His staff was always available for me to call or email. He was very particular with results and doesn't go overboard with his work (for example those funny looking tummy tucks that are pulled way too tight or weird looking bellybuttons) he does amazing work. He is very clean and I just can't express how grateful I am to him for this life changing experience as a mom. He even gave a nurse discount. Do the consult. Go meet Dr.Lyle. Did I mention he's a little bit of a hype man? I went to a follow up and he said "LOOK AT YOU!!!" Hahaha. Thank you so much Dr.Lyle"
- N.H. /
Google /
Apr 07, 2023
"Dr. Lyle is a magician. He's an amazing and knowledgeable surgeon. I went to him for a breast lift. It was an an amazing experience and the results are perfection. If you want a honest, knowledgeable surgeon who explains and answers all your questions and makes you feel comfortable, Dr. Lyle is your best choice in Raleigh. I couldn't be a happier with my results and even happier with a the whole team(nurses, anesthesiologist, and all the post of visits. The only downside side is front desk girl named Dana who is unpleasant and always in a bad mood it seems and appears to be bothered when a question is asked. Ignore her and all the other front desk girls are really lovely!"
- K.F. /
Google /
Feb 25, 2023
"I highly recommend Dr. Lyle. He takes his time, listens to your questions and concerns, and is honest with feedback regarding expectations and results. When I had a concern after my procedure, he was responsive immediately via email and even got me in to see him first thing the next morning to check everything out just to be in the safe side. He treats his patients like people, not numbers/dollar signs, and I would go back to him in a heartbeat for any future needs. I 100% recommend him!"
- J.S. /
Google /
Jan 31, 2023
"in looking for a cosmetic surgeon, I asked for recommendations from several well respected area physicians in different specialties. I asked them who they would send their spouses to for cosmetic surgery.  3 of 4 said the first choice would be Dr. Glenn Lyle. the 4th one said Dr. Lyle second, behind his sister in law.  He is straightforward and honest about options. clear about surgical expectations, and very focused on the safety of one's overall health before even considering a procedure. His gift is delivering extremely natural looking results in a safe and well planned manner."
- K.K. /
Yelp /
Jan 27, 2023
"Very great work! Made my confidence skyrocket through the roof! Wish you could see the before and after pictures! He is the best!"
- O.H. /
Google /
Jul 07, 2022
Previous
Next
A form of liposuction is generally used during male breast reduction surgery. While using general anesthesia, liposuction is utilized to remove excess fat tissue from the chest wall. Next, any lax skin will be carefully trimmed away to create a taut appearance, and then the nipple area and surrounding areola will be placed into a proportionate position. In most cases, this treatment strategy requires a small incision in proximity to where the glandular tissue has formed. Once the fat and loose skin have been appropriately handled, Dr. Lyle will pull together the existing skin.
At the conclusion of gynecomastia treatment, your chest will be supported with a medical garment to help control swelling, bleeding, and bruising. In advanced cases that utilized a more complex approach, a drainage tube may be properly positioned to assist with fluid buildup. The results following this procedure are immediately visible and most patients are extremely excited with the physical transformation. The incisions made during surgery need time to heal and scarring is usually barely seen. You can get medical clearance from Dr. Lyle to incorporate exercise and strength training, which will help accentuate the surgical results.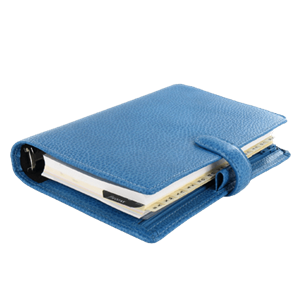 Plan Your Procedure
Average Cost

$5,000

-

$9,500
Contact Us
Related Procedures
Restore your Masculine Chest
If you suffer from the appearance of gynecomastia, we welcome you to call our office to schedule a one-on-one private consultation with Dr. Lyle to learn more about male breast reduction surgery at Lyle Plastic Surgery & Aesthetics Center. We have assisted so many of our male patients and have enjoyed watching them reestablish their self-esteem.