Raleigh, NC plastic surgeon Dr. Glenn Lyle performs a full variety of facial surgical treatments. One of the most sought after surgeries at Raleigh Plastic Surgery Center is a facelift. This surgery concentrates on distinct sections of the face to tighten loose skin and create a more taut, yet softer appearance. Depending on your concerns and goals for surgery, a facelift can focus on the lines and wrinkles near the eyes, the cheeks and mid-face, the bottom two-thirds including the jowls, mouth, and neck, and more for an all-encompassing youthful look. The facelift technique used depends on your needs, the condition of your skin, the amount of laxity present, your lifestyle, age, and anatomy. Some men and women have skin laxity for a full facelift, while others may only be ready for a mid-face lift, or lower face and moderate lifting. Dr. Lyle is a highly trained and experienced surgeon who has a complete understanding of the complexity and delicate anatomy of a facelift surgery. The overall goal is to create a natural-looking result that's gorgeous, subtle, and still striking.
Men and women who are suitable for a facelift will have drooping skin, lines, and wrinkles on the face whether it be on the entire face or the upper, mid, or lower face. Facelift surgery can address one or more areas depending on your unique goals and desired outcome. It is important to understand that age does not necessarily define the time in life to have facelift treatment. There are so many aspects and factors, as well as numerous lift techniques depending on the cosmetic concerns of the patient. The lifting technique chosen will vary for patients who are between 30 and 40 years old versus those who are older, such as 60 or 70 years old. The condition of skin is one of the most important elements in the planning process. Facelift patients should be in good physical health and be nonsmokers, and also have realistic expectations.
Reviews
"Dr Lyle is Absolutely the BEST - I had my surgery 9 weeks ago by Dr Lyle. I work in the OR so I have seen a lot of other plastic surgeons and I picked him over many others based on his results. Dr Lyle is very professional and takes time to answer all of my questions in great detail. I am beyond satisfied with my results. I now have a flat, good looking abdomen. Natural looking result.His nurse is always available and kind, the OR staff is very friendly and took excellent care of me. If you are looking for a doctor who really cares about his patients look no farther."
- C. /
RealSelf /
May 13, 2021
"Probably one of the nicest and most capable surgeons in the area. He genuinely cares about his patients. I would highly recommend."
- J.S. /
Google /
Nov 24, 2020
"I cannot begin to express my gratitude and appreciation for Dr. Lyle. I first met Dr. Lyle a month ago during a consultation to have my recalled Allergan Biocell textured implants (installed by a different surgeon) replaced for smooth wall implants. The experience from beginning to end was fantastic. I was greeted warmly, and I love that they offer you a warm robe in the exam room. This is a nice change from the usual paper gowns. Dr. Lyle himself is lovely. He's friendly, knowledgeable, humble and helpful. Fast forward a month later and I woke up to a swollen and painful left breast - this is a big concern with textured implants, so I called his office at 8 am and was told by reception to start making my way in ASAP. I saw Dr. Lyle at 9 am. He examined me and decided I needed an ultrasound and biopsy. He asked his nurse to call around and find me an appointment. By 10 am I was in the capable hands of the Breast Center in Raleigh. My biopsy was sent right to the lab.The next day, Dr. Lyle called me with my results, thankfully everything was negative. This experience was very emotional and stressful for me and Dr. Lyle and his team were incredible. I am so grateful for everything he has done for me - what a tremendous advocate! I am really looking forward to being in Dr. Lyle's capable hands through my breast revision surgery in the coming weeks. Thank you so much for everything, Dr. Lyle. It is impossible to articulate my gratitude."
- A.B. /
Google /
Jan 25, 2020
"Dr Lyle is absolutely AMAZING and I can't truly place into words how AMAZING he is! I am completely satisfied with his work and loved him so much! My mother calls him "THE PERFECTIONIST" I have had the opportunity to use his services twice over the years and I wouldn't trust anyone else."
- E.S. /
Google /
Oct 26, 2019
"I Felt Very Safe in His Care. - Dr Lyle is a great very carrying Doctor I would recommend to anyone needing a plastic surgeon. He is very attentive and never makes you feel rushed through appointments. He treats you as a individual not a number like some do."
- D. /
RealSelf /
Jun 03, 2019
Previous
Next
No matter the condition you wish to correct, there are various levels of facelifts to think about. Some facelifts address the upper portion of the face, while others focus on the middle and lower. In addition, some methods are slightly more invasive and intricate than others. It is also common for some patients to have an eyelid lift, brow lift, or fillers and BOTOX to complement and enhance the final results. A few of the more common facelift options include:
Full Facelift
Considered the gold standard, the full facelift most often includes an incision close to the hairline, then extends down to the area near the temples, reaching the base of the ears. The underlying facial tissues and muscles are carefully pulled and safely tightened to produce a lifted outcome, which softens excessively loose skin and droopy features. This facelift is reserved for individuals who have visible signs of advanced aging. With this lift, various methods may be used, including blepharoplasty to enhance the eyes or a neck lift for the lower region.
Mid-Facelift
With a similar approach to the mini lift, the surgery known as a mid-facelift focuses on the hollow and lax areas close to the cheekbones and the upper jaw. This lift works well for those who hope to improve the lower two-thirds of their face, including the jowls.
Lower Facelift
This lift addresses the chin area and neck, and in many cases, the jowls. Nonsurgical methods, such as a Kybella injection, can also be used for chin reduction and to achieve a younger, tighter-looking neck.
Mini Facelift
During a mini facelift, a thin, small incision is made around the ears to tighten and lift the skin to a higher position, which enhances the mouth, jawline, and jowls. This process creates subtle improvements that look natural.
Regardless of the facelift technique, the ultimate goal is to attain a soft and smooth outcome. The majority of facelift surgeries are performed with IV sedation or general anesthesia. The duration of the treatment depends on the invasive nature of the procedure, and whether or not other surgeries were combined. After the procedure, there will be bruising and swelling, some moderate soreness, and discomfort, which can be quelled by prescription pain medication. Many patients look and feel normal after several weeks. You will see a more glowing look with less lines and sagging. In all, the face will be lifted and younger looking.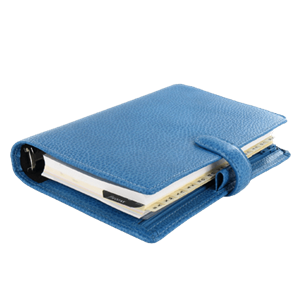 Plan Your Procedure
Average Cost

$9,500

-

$12,000
Contact Us
The Right Facelift for You
Cosmetic facial surgery can take years off your face and give you a gorgeous look. Today, there are many facelift options based on your unique needs and goals. This surgery is designed to elegantly and seamlessly walk you through each passing year looking natural. For more information, we invite you to get in touch with Raleigh Plastic Surgery Center to set up your appointment with Dr. Lyle.
Related Procedures