About Brazilian Butt Lift
The Brazilian butt lift has become one of the most rapidly growing cosmetic surgeries in the U.S. and is currently in popular demand by both men and women. This butt enhancement surgery offers individuals a natural way to achieve a rounder and shapelier buttocks without incorporating the use of an implant. Significant weight loss, aging, gravity, and genetics can lead to a flat and unshapely buttocks. Today, a rounder, more voluptuous rear end is desired more than ever. Using your own fat, the Brazilian butt lift adds fullness to the patient's buttocks area to create the desired look. The process is accomplished through a uniquely specialized fat grafting and transfer process, which uses liposuction to remove unwanted fat pockets from a targeted area of your body and then transfer it into your buttocks. There is an artistic approach to perfecting this body contouring surgery and with many years of training, experience, and learned skill, Raleigh, NC plastic surgeon Dr. Glenn Lyle is able to garner natural, gorgeous results at Raleigh Plastic Surgery Center.
Candidates for the body contouring procedure known as the Brazilian butt lift will be evaluated to confirm they are right for this treatment. First, we make sure there is adequate fat on the body to remove for the transfer process. If you have a low body weight or have limited fat to remove for the transfer, you unfortunately may not be a good fit for this treatment. Additionally, it is crucial to have healthy skin laxity. If you have sagging skin, you may need a surgical butt lift instead. If you are at a good weight, have the right amount of fat to extract and transfer, and do not want to use an implant, this procedure may be a terrific option for you.
Reviews
"Dr Lyle is Absolutely the BEST - I had my surgery 9 weeks ago by Dr Lyle. I work in the OR so I have seen a lot of other plastic surgeons and I picked him over many others based on his results. Dr Lyle is very professional and takes time to answer all of my questions in great detail. I am beyond satisfied with my results. I now have a flat, good looking abdomen. Natural looking result.His nurse is always available and kind, the OR staff is very friendly and took excellent care of me. If you are looking for a doctor who really cares about his patients look no farther."
- C. /
RealSelf /
May 13, 2021
"Probably one of the nicest and most capable surgeons in the area. He genuinely cares about his patients. I would highly recommend."
- J.S. /
Google /
Nov 24, 2020
"I cannot begin to express my gratitude and appreciation for Dr. Lyle. I first met Dr. Lyle a month ago during a consultation to have my recalled Allergan Biocell textured implants (installed by a different surgeon) replaced for smooth wall implants. The experience from beginning to end was fantastic. I was greeted warmly, and I love that they offer you a warm robe in the exam room. This is a nice change from the usual paper gowns. Dr. Lyle himself is lovely. He's friendly, knowledgeable, humble and helpful. Fast forward a month later and I woke up to a swollen and painful left breast - this is a big concern with textured implants, so I called his office at 8 am and was told by reception to start making my way in ASAP. I saw Dr. Lyle at 9 am. He examined me and decided I needed an ultrasound and biopsy. He asked his nurse to call around and find me an appointment. By 10 am I was in the capable hands of the Breast Center in Raleigh. My biopsy was sent right to the lab.The next day, Dr. Lyle called me with my results, thankfully everything was negative. This experience was very emotional and stressful for me and Dr. Lyle and his team were incredible. I am so grateful for everything he has done for me - what a tremendous advocate! I am really looking forward to being in Dr. Lyle's capable hands through my breast revision surgery in the coming weeks. Thank you so much for everything, Dr. Lyle. It is impossible to articulate my gratitude."
- A.B. /
Google /
Jan 25, 2020
"Dr Lyle is absolutely AMAZING and I can't truly place into words how AMAZING he is! I am completely satisfied with his work and loved him so much! My mother calls him "THE PERFECTIONIST" I have had the opportunity to use his services twice over the years and I wouldn't trust anyone else."
- E.S. /
Google /
Oct 26, 2019
"I Felt Very Safe in His Care. - Dr Lyle is a great very carrying Doctor I would recommend to anyone needing a plastic surgeon. He is very attentive and never makes you feel rushed through appointments. He treats you as a individual not a number like some do."
- D. /
RealSelf /
Jun 03, 2019
Previous
Next
General anesthesia is used for a fat transfer surgery of this nature. It is qualified as an outpatient procedure and generally takes around 2 – 3 hours depending on the quantity of fat that is being removed and reinstated. Liposuction will be performed first to extract fat from specific locations of the body such as the hips, abdomen, lower back, and thighs. This method of fat removal is performed at the highest quality and safety so the fat tissue is protected from the open environment before it is purified in a closed and sterile centrifuge system. During this time, healthy fat tissue is carefully harvested and put into syringes. The injection phase then takes place, with the healthy fat tissue reinstated in a manual layering process with a delicate massage to make certain the surface looks even and smooth. This step is repeated multiple times until the expected shape has been achieved.
Following a Brazilian butt lift, you will be released home to recover. Keep in mind there are two areas that need to be monitored — the sections where the fat was liposuctioned and your enhanced buttocks. Both areas will have bruising. Patients should try their best to not place a lot of weight on the buttocks for around two weeks following surgery. As soon as the swelling has gone away, you will immediately notice smoothness, but final results are most often seen between 4 – 6 weeks. The buttocks will look curvaceous and shapelier. Even better, the liposuction may make the outcome even more dramatic if implemented on the hips or lower back/flanks section.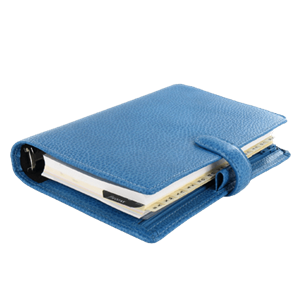 Plan Your Procedure
Average Cost

$7,000

-

$9,500
Contact Us
The Brazilian butt lift procedure is so popular because it allows people the chance to get the round and shapely buttocks they have always wanted. If you want a better shape for your buttocks and are looking for a natural alternative, we invite you to contact Raleigh Plastic Surgery Center in Raleigh, NC to make an appointment with Dr. Lyle.
Related Procedures