One of the most frustrating side effects from losing weight or getting older is dealing with loose skin. At Raleigh Plastic Surgery Center, we offer arm lift surgery (also called brachioplasty) as an intervention for people who cannot seem to tone or tighten this part of the arm with natural methods. Excess skin from the elbow to the upper arm is very common, especially for people who are getting older or have lost significant amounts of weight. Dr. Glenn Lyle, our Raleigh, NC plastic surgeon, is very knowledgeable in skin tightening and fat removal procedures, and he performs private consultations for upper arm lift surgery. If you would like to learn more about how arm lift surgery can change the appearance of your arms, please contact us for a consultation at Raleigh Plastic Surgery Center today.
An arm lift is a plastic surgery using innovative techniques to improve the arm and eliminate unwanted skin to tone its sagging appearance. If you are tired of hiding your flabby arms and want them to look healthy and fit again, you are a great candidate for an arm lift. You should be in good overall health so that your body will heal well. Some key indicators for potential arm lift candidates are loose, hanging skin on the upper arms and skin that is not taut. It is crucial that you be at or close to a healthy, stable weight prior to your surgery.
Reviews
"Dr Lyle is Absolutely the BEST - I had my surgery 9 weeks ago by Dr Lyle. I work in the OR so I have seen a lot of other plastic surgeons and I picked him over many others based on his results. Dr Lyle is very professional and takes time to answer all of my questions in great detail. I am beyond satisfied with my results. I now have a flat, good looking abdomen. Natural looking result.His nurse is always available and kind, the OR staff is very friendly and took excellent care of me. If you are looking for a doctor who really cares about his patients look no farther."
- C. /
RealSelf /
May 13, 2021
"Probably one of the nicest and most capable surgeons in the area. He genuinely cares about his patients. I would highly recommend."
- J.S. /
Google /
Nov 24, 2020
"I cannot begin to express my gratitude and appreciation for Dr. Lyle. I first met Dr. Lyle a month ago during a consultation to have my recalled Allergan Biocell textured implants (installed by a different surgeon) replaced for smooth wall implants. The experience from beginning to end was fantastic. I was greeted warmly, and I love that they offer you a warm robe in the exam room. This is a nice change from the usual paper gowns. Dr. Lyle himself is lovely. He's friendly, knowledgeable, humble and helpful. Fast forward a month later and I woke up to a swollen and painful left breast - this is a big concern with textured implants, so I called his office at 8 am and was told by reception to start making my way in ASAP. I saw Dr. Lyle at 9 am. He examined me and decided I needed an ultrasound and biopsy. He asked his nurse to call around and find me an appointment. By 10 am I was in the capable hands of the Breast Center in Raleigh. My biopsy was sent right to the lab.The next day, Dr. Lyle called me with my results, thankfully everything was negative. This experience was very emotional and stressful for me and Dr. Lyle and his team were incredible. I am so grateful for everything he has done for me - what a tremendous advocate! I am really looking forward to being in Dr. Lyle's capable hands through my breast revision surgery in the coming weeks. Thank you so much for everything, Dr. Lyle. It is impossible to articulate my gratitude."
- A.B. /
Google /
Jan 25, 2020
"Dr Lyle is absolutely AMAZING and I can't truly place into words how AMAZING he is! I am completely satisfied with his work and loved him so much! My mother calls him "THE PERFECTIONIST" I have had the opportunity to use his services twice over the years and I wouldn't trust anyone else."
- E.S. /
Google /
Oct 26, 2019
"I Felt Very Safe in His Care. - Dr Lyle is a great very carrying Doctor I would recommend to anyone needing a plastic surgeon. He is very attentive and never makes you feel rushed through appointments. He treats you as a individual not a number like some do."
- D. /
RealSelf /
Jun 03, 2019
Previous
Next
In most cases, your upper arm surgery will take place in an outpatient setting, unless more than one procedure is being done at the same time. An arm lift can be done with other procedures (usually performed in an inpatient setting for monitoring), including a tummy tuck, thigh lift, or mommy makeover — if Dr. Lyle decides it is safe. An upper arm lift is usually performed under general anesthesia and may take several hours to complete. The excessive skin will be surgically removed from the elbow to the underarm. The incision will be as hidden as possible, but it will become a visible scar. If liposuction is needed to remove stubborn pockets of fat, this will be performed as well. Once the skin is tightened, it will be sutured together. You will need to keep the incisions cleaned, covered, and supported with compression garments.
Your recovery period may last an estimated two weeks with prolonged arm elevation and giving yourself time to heal. You use your arms for many things, so many of Dr. Lyle's brachioplasty patients slowly make their way back into their daily routines. If needed, a suture removal appointment will be scheduled about ten days after surgery. Compression garments should be worn until you are released by Dr. Lyle. For at least one month, all exercise and strenuous activities need to be avoided, with the exception of frequent, short walks. If you experience excessive swelling, uncontrolled bleeding, hematoma (fluid buildup), infection, loss of feeling in the arms or hands, or heavy scarring, please call Raleigh Plastic Surgery Center right away.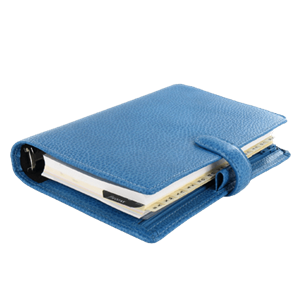 Plan Your Procedure
Average Cost

$6,300

-

$7,000
Contact Us
Whatever you call your "bat wings" or droopy skin on your arms, Dr. Glenn Lyle sees it as an opportunity to change your appearance with plastic surgery. If you are at or close to a healthy, stable weight and still cannot get rid of the flab and skin that hang from your upper arms, please call and schedule a private appointment at Raleigh Plastic Surgery Center. Look and feel younger and fitter with upper arm lift surgery.
Related Procedures