About Abdominoplasty Surgery
For both men and women, loose skin and pockets of fat along the abdomen can be frustrating and challenging despite attempts to get rid of it. Pregnancy, weight loss, and aging are the most common reasons why someone may not be able to attain a tighter and slimmer stomach. Skin tightening of the abdomen is a cosmetic treatment that redefines the stomach area, and can achieve extraordinary results for patients. Raleigh, NC plastic surgeon Dr. Glenn Lyle performs abdominoplasty that is based on the patient's needs. This popular surgery at Raleigh Plastic Surgery Center allows men and women the chance to have a new, youthful shape with more confidence.
Abdominoplasty can be offered to both women and men. If you have loose or wrinkly skin as well as pesky pockets of fat in the abdomen, this body contouring procedure can help you regain a tighter and slimmer figure. For those considering this surgery, Dr. Lyle advises that you be at a normal weight. Abdominoplasty is not a substitute for weight loss — it focuses on loose skin. Liposuction is generally implemented during surgery to target fat. If your abdominal area has healthy skin laxity, but you are unhappy with how your tummy looks and feels even when diet and exercise has failed, you may consider liposuction. Women considering this treatment should be past pregnancy to make sure the surgical outcomes are not compromised.
Tummy Tuck Reviews
"Tummy Tuck 43 Years Old. Raleigh, NC - Dr. Glenn Lyle and his team are AMAZING! Dr. Lyle made sure that I understood exactly what was going to happen during the procedure and how long the recovery process would take. He and his team made me feel comfortable and went over and above with the care they provided me. I am thankful that I found such a knowledgeable and skilled surgeon to preform my Tummy Tuck. I am extremely happy with my results and I highly recommend Dr. Lyle and his team."
- C. /
RealSelf /
Feb 26, 2016
Previous
Next
Abdominoplasty is performed with the patient under general anesthesia. There are numerous options that come into consideration when performing this surgery by Dr. Lyle, which are customized according to the patient's current condition. For starters, the incision type is determined based on the level of excess skin that is required to be removed. Some patients with an abundance of loose skin may need a full tummy tuck. This abdominoplasty technique places the incision along the lower abdomen from hip to hip, just above the pubic region. Other patients who are concerned with skin wrinkling but still troubled by the look of their abdomen may be better suited for a less invasive technique, such as a mini tummy tuck. Men and women who receive this treatment still get an abdominoplasty, but will simply receive a smaller scar. Regardless of the technique used, all tummy tuck procedures at Raleigh Plastic Surgery Center involve the removal of hanging skin and fat removal.
After abdominoplasty surgery is completed, you will be monitored and released wearing a compression garment to assist with swelling. Standing upright and walking will be challenging at first, so you should rest for several days. Walking becomes easier once the abdominal muscles adjust and the incision becomes less inflamed. Most patients can generally resume a normal routine within two weeks. Exercise can occur later, closer to 6 – 8 weeks or when you are cleared by Dr. Lyle. The stomach will be a little uncomfortable and tight, but you will feel healthy and normal again after healing.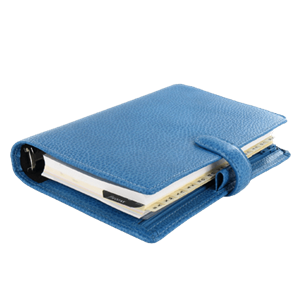 Plan Your Procedure
Average Cost

$9,750

-

$11,000
Contact Us
Related Procedures
Many factors can lead to a stretched-out stomach, creating hanging and wrinkled skin. We know it can be annoying and frustrating — tummy tuck surgery is generally the key to overcome this. If you are bothered by the stretched-out skin in your abdomen whether it is significant or not, cosmetic surgery by Dr. Lyle in Raleigh, NC can help you attain or get the look you wish to have. Please contact Raleigh Plastic Surgery Center to learn more.
Related Posts