After Weight Loss Surgery
Men and women who undergo significant weight loss are to be commended, having overcome a big burden in their life. However, while their weight loss represents a huge accomplishment, in many cases they will be faced with more frustrations. The new challenge is usually the loose skin that remains on the body. Significant weight loss commonly leaves individuals with skin that cannot conform to their new size. Regardless of where the loose skin resides, plastic surgery is needed to resolve the issue. Board-certified plastic surgeon Dr. Glenn Lyle offers after weight loss surgical treatment to Raleigh, NC men and women at Raleigh Plastic Surgery Center, which can be life changing and a lasting step in their weight loss journey.
The ideal candidates for after weight loss surgery are those who have loose and wrinkled skin due to a massive weight loss or fluctuation. This is usually visible early on during weight loss. If you are challenged by loose skin, cosmetic skin removal at Raleigh Plastic Surgery Center can eliminate sagging and secure the tissue and remaining skin for a healthy, tighter look. It is important patients are close to their goal weight before considering skin removal surgery.
Reviews
"Dr. Lyle is a magician. He's an amazing and knowledgeable surgeon. I went to him for a breast lift. It was an an amazing experience and the results are perfection. If you want a honest, knowledgeable surgeon who explains and answers all your questions and makes you feel comfortable, Dr. Lyle is your best choice in Raleigh. I couldn't be a happier with my results and even happier with a the whole team(nurses, anesthesiologist, and all the post of visits. The only downside side is front desk girl named Dana who is unpleasant and always in a bad mood it seems and appears to be bothered when a question is asked. Ignore her and all the other front desk girls are really lovely!"
- K.F. /
Google /
Feb 25, 2023
"I highly recommend Dr. Lyle. He takes his time, listens to your questions and concerns, and is honest with feedback regarding expectations and results. When I had a concern after my procedure, he was responsive immediately via email and even got me in to see him first thing the next morning to check everything out just to be in the safe side. He treats his patients like people, not numbers/dollar signs, and I would go back to him in a heartbeat for any future needs. I 100% recommend him!"
- J.S. /
Google /
Jan 31, 2023
"in looking for a cosmetic surgeon, I asked for recommendations from several well respected area physicians in different specialties. I asked them who they would send their spouses to for cosmetic surgery.  3 of 4 said the first choice would be Dr. Glenn Lyle. the 4th one said Dr. Lyle second, behind his sister in law.  He is straightforward and honest about options. clear about surgical expectations, and very focused on the safety of one's overall health before even considering a procedure. His gift is delivering extremely natural looking results in a safe and well planned manner."
- K.K. /
Yelp /
Jan 27, 2023
"Very great work! Made my confidence skyrocket through the roof! Wish you could see the before and after pictures! He is the best!"
- O.H. /
Google /
Jul 07, 2022
"I am so happy that I chose to go with Dr. Lyle - Dr. Lyle did my mommy makeover Back in April. I am so happy that I chose to go with Dr. Lyle because he was very attentive to what I was wanting and accomplished everything perfectly. Any questions or concerns that I had he was quick to answer them. Dr. Lyle has a great bedside manner and made me feel comfortable the entire journey. If I decide to have any other work done I will only choose Dr. Lyle because I am so happy with how I look now. I highly suggest if you are looking for a plastic surgeon that you check out his website and see all the wonderful before and after that he has."
- T. /
RealSelf /
Oct 05, 2021
Previous
Next
Plastic surgery to remove loose skin is almost always considered a major treatment. It is performed using general anesthesia and on average takes about 3 – 7 hours (but this is dependent upon the combination of procedures). In most cases, an overnight stay is necessary. A form of liposuction is usually integrated during surgery to remove fat followed by the surgical removal of skin. This operation does make larger incisions than most other cosmetic surgeries, so varying degrees of scars will be associated with this treatment. During surgery, Dr. Lyle will try to make the incisions as inconspicuous as possible. He or a member of his team will give you thorough scar healing instructions for an effective outcome.
Once released from our care, it is important to allow a week or two to recover at home. Draining tubes may be implanted near the incision areas to help control drainage, and compression medical garments should be worn to help with swelling. For the average person, it takes roughly 2 – 4 weeks to begin resuming light activities, but it could take longer depending on the level of invasiveness. Dr. Lyle finds that most of his patients are back to normal around 4 – 6 months. Skin removal surgery can be life changing for patients, with amazing results that are immediate. Finally, you will feel confident and wear the clothes you were too uncomfortable to wear and partake in activities without loose skin keeping you from the things you love to do.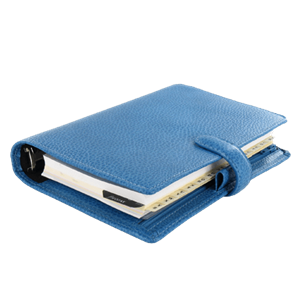 Plan Your Procedure
Average Cost

$10,000

-

$20,000
Contact Us
Related Procedures
Weight loss is such a wonderful accomplishment, and we congratulate you if you have met your goal transformation. If stretched-out skin is a problem, Dr. Lyle welcomes you to learn about your options for skin removal surgery. Call Raleigh Plastic Surgery Center in Raleigh, NC today to speak with our patient coordinator.