About Augmentation + Lift
When women get older, they may lose fullness in their breasts. Other women develop excess skin in their chest. Some women will experience both changes with sagging, deflated breasts. If you want to increase breast volume while also removing excess skin, board-certified plastic surgeon Dr. Glenn Lyle can perform a breast augmentation with a lift (mastopexy). Breast augmentation with a lift at Raleigh Plastic Surgery Center in Raleigh, NC starts by removing loose skin from the breasts and then placing saline or silicone implants to get to your goal size. Breast surgery with a lift and augmentation addresses several features of the breasts, including size, shape, and position to give you younger, perkier-looking breasts. Schedule an appointment for a consultation with Dr. Lyle to go over your specific needs, so he can help you determine if a breast augmentation with a lift is best for your goals.
Reviews
"Dr Lyle is Absolutely the BEST - I had my surgery 9 weeks ago by Dr Lyle. I work in the OR so I have seen a lot of other plastic surgeons and I picked him over many others based on his results. Dr Lyle is very professional and takes time to answer all of my questions in great detail. I am beyond satisfied with my results. I now have a flat, good looking abdomen. Natural looking result.His nurse is always available and kind, the OR staff is very friendly and took excellent care of me. If you are looking for a doctor who really cares about his patients look no farther."
- C. /
RealSelf /
May 13, 2021
"Probably one of the nicest and most capable surgeons in the area. He genuinely cares about his patients. I would highly recommend."
- J.S. /
Google /
Nov 24, 2020
"I cannot begin to express my gratitude and appreciation for Dr. Lyle. I first met Dr. Lyle a month ago during a consultation to have my recalled Allergan Biocell textured implants (installed by a different surgeon) replaced for smooth wall implants. The experience from beginning to end was fantastic. I was greeted warmly, and I love that they offer you a warm robe in the exam room. This is a nice change from the usual paper gowns. Dr. Lyle himself is lovely. He's friendly, knowledgeable, humble and helpful. Fast forward a month later and I woke up to a swollen and painful left breast - this is a big concern with textured implants, so I called his office at 8 am and was told by reception to start making my way in ASAP. I saw Dr. Lyle at 9 am. He examined me and decided I needed an ultrasound and biopsy. He asked his nurse to call around and find me an appointment. By 10 am I was in the capable hands of the Breast Center in Raleigh. My biopsy was sent right to the lab.The next day, Dr. Lyle called me with my results, thankfully everything was negative. This experience was very emotional and stressful for me and Dr. Lyle and his team were incredible. I am so grateful for everything he has done for me - what a tremendous advocate! I am really looking forward to being in Dr. Lyle's capable hands through my breast revision surgery in the coming weeks. Thank you so much for everything, Dr. Lyle. It is impossible to articulate my gratitude."
- A.B. /
Google /
Jan 25, 2020
"Dr Lyle is absolutely AMAZING and I can't truly place into words how AMAZING he is! I am completely satisfied with his work and loved him so much! My mother calls him "THE PERFECTIONIST" I have had the opportunity to use his services twice over the years and I wouldn't trust anyone else."
- E.S. /
Google /
Oct 26, 2019
"I Felt Very Safe in His Care. - Dr Lyle is a great very carrying Doctor I would recommend to anyone needing a plastic surgeon. He is very attentive and never makes you feel rushed through appointments. He treats you as a individual not a number like some do."
- D. /
RealSelf /
Jun 03, 2019
Previous
Next
There are many factors to warrant a breast surgery combining a lift with augmentation. It is a ideal choice if you want to significantly transform your breasts while improving the firmness of your breast skin. You may have developed breast ptosis (sagging) due to aging, significant weight loss, or pregnancy, but may also want to increase the volume of your breasts — both can be addressed with an augmentation and lift combined. Dr. Lyle can usually assess whether a breast lift by itself can achieve your best results or if both procedures are needed to reach your overall desired look.
Breast augmentation with a lift is commonly performed as an outpatient procedure and you will be sedated with general anesthesia. In most cases, the lift portion of the surgery is done first. Any loose skin is eliminated and the soft tissue is tightened. Dr. Lyle will explain breast implant options with you before the surgery so the selected implant can be easily placed. For some patients, the nipple-areola complex will need to be repositioned to match your new breast size and shape.
The recovery timeframe for an augmentation with a lift will vary for every patient, but you should be healed enough to get back to your everyday activities in about a week. However, you should refrain from any exercise or strenuous activity for at least 2 – 6 weeks. There can also be mild to moderate swelling following the procedure that can last for 2 – 3 weeks. Your implants will begin to settle into their final position after several months where then you should be able to enjoy your outcome.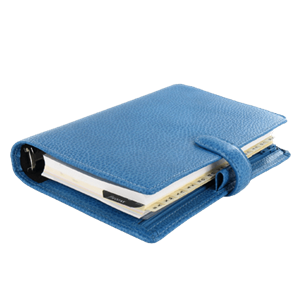 Plan Your Procedure
Average Cost

$10,000

-

$12,500
Contact Us
Enjoy the curves you dream of by learning more about a surgical breast augmentation with a lift at Raleigh Plastic Surgery Center. Dr. Lyle can help you develop a personalized surgical plan that meets your needs and cosmetic goals so you can have a beautiful, natural-looking results. By improving the size, shape, position, and skin of your breasts, your surgical augmentation and lift can lead to a more youthful appearance. Schedule your consultation with Dr. Lyle at our Raleigh, NC office to learn more about your options for breast surgery.
Related Procedures
Related Posts