About Breast Revision Surgery
Breast augmentation is one of the most effective cosmetic surgeries in America and yields terrific outcomes in many cases. However, a woman can be unhappy with the results of her breasts and at some point may want breast revision surgery. It is important to note not all revision treatments are due to practitioner error. While there are a few surgeries that do end with an unpleasing outcome, there are women who wish to have a different size implant, while others may have a visible irregularity and would like to have the breast implant revised or taken out all together. In addition, there are some women who must have revision surgery for a particular condition. Raleigh, NC plastic surgeon Dr. Glenn Lyle offers breast revision surgery and gives a thorough exam at Lyle Plastic Surgery & Aesthetics Center so that the right outcome is attained.
If you have any concerns about your breast implants whether medical or aesthetic, please schedule a consultative appointment with Dr. Lyle to go over your needs to help develop your personalized plan for breast revision surgery. Scarring, drooping or sagging, rippling, or unbalanced breasts can be corrected with revision surgery and result in a more normal and healthy outcome. Revision surgery can also help if you are wanting to change size, implant styles, or any other aspect of your breasts.
Breast Revision Reviews
"A Life Changing Breast Implant Revision With Dr. Glenn Lyle - Raleigh-Durham, NC - Dr. Lyle has restored my faith and trust in Plastic Surgeons. Everything from the consultation, to the morning of surgery, to the after care has been nothing short of phenomenal! Dr. Lyle's immense knowledge in Breast Augmentation Revision is 100% reflective in his artistic proficiency. I knew that my particular case was very complex, but he took the time to explain everything to me in great detail, and knew precisely how to help me achieve the results that I wanted. He expressed compassion for my situation, and truly cares about me as his patient. Dr. Lyle has exceeded any and all expectations that I could have had. He went above and beyond for me throughout this emotional journey of my revision. He called me from a concert with his son to answer my questions of concern postoperatively, went into the surgical center on a Saturday morning to see me after a rough night of painful swelling, and expressed immense patience with me through it all! The results Dr. Lyle has given me through my Revisions has been life changing. I went from a woman who couldn't stand looking in the mirror, or wearing a bikini, to a woman with a restored self confidence, and newfound appreciation for living life to the fullest. Dr. Lyle's entire team of impressive nurses and anesthesiologist, are among the best I have ever had the pleasure of knowing. I feel so incredibly fortunate to have found such a highly skilled, knowledgeable, and honest surgeon. What Dr. Lyle has done for me I am forever grateful to him for. He has transformed what I was convinced to be a forever deformed consequence of poor decision making, into unimaginably beautiful results! I feel better than I ever thought possible, and I have Dr. Lyle to Thank for that. His commitment to his patience doesn't end after the surgery either. He has continued to follow up with me throughout my healing process. If you are looking for a expert in the field of Plastic Surgery, Dr. Lyle is it!"
- M. /
RealSelf /
Jul 21, 2014
"I cannot begin to express my gratitude and appreciation for Dr. Lyle. I first met Dr. Lyle a month ago during a consultation to have my recalled Allergan Biocell textured implants (installed by a different surgeon) replaced for smooth wall implants. The experience from beginning to end was fantastic. I was greeted warmly, and I love that they offer you a warm robe in the exam room. This is a nice change from the usual paper gowns. Dr. Lyle himself is lovely. He's friendly, knowledgeable, humble and helpful. Fast forward a month later and I woke up to a swollen and painful left breast - this is a big concern with textured implants, so I called his office at 8 am and was told by reception to start making my way in ASAP. I saw Dr. Lyle at 9 am. He examined me and decided I needed an ultrasound and biopsy. He asked his nurse to call around and find me an appointment. By 10 am I was in the capable hands of the Breast Center in Raleigh. My biopsy was sent right to the lab.The next day, Dr. Lyle called me with my results, thankfully everything was negative. This experience was very emotional and stressful for me and Dr. Lyle and his team were incredible. I am so grateful for everything he has done for me - what a tremendous advocate! I am really looking forward to being in Dr. Lyle's capable hands through my breast revision surgery in the coming weeks. Thank you so much for everything, Dr. Lyle. It is impossible to articulate my gratitude."
- A.B. /
Google /
Jan 25, 2020
Previous
Next
Common Reasons for Revision
Breast revision surgery takes out an implant that is not functioning correctly or is no longer wanted. Breast revision surgery may also be performed to change out an implant due to wanting a bigger or smaller size, or going from an implant to a fat transfer (or vice versa). In addition, there are a few other common situations for which a revision surgery is desired or required:
Implant Rupture
Even though this is rare, implant rupture can possibly occur. If a saline implant type ruptures, deflation will take place almost immediately. Therefore, a visible change will occur. On the other hand, if the implant is silicone based and does rupture, it is only seen through an MRI. If a rupture happens whether silicone or saline, a revision procedure will be required.
Capsular Contracture
This is the term used for scar tissue hardening, which occurs when the delicate tissue around the saline or silicone implant becomes hard and thickens. Although many implant surgeries do result in some internal scar tissue, most women will never see or feel it. In some cases, the scarring could interfere with implant placement, which can change the breast shape and implant functionality and deliver an undesirable outcome. Capsular contracture surgery to remove scarring would be recommended.
Asymmetry
Asymmetry occurs when the implant sizes look disproportionate. This could be because the wrong size implant was placed, or because of ptosis on one side, or another condition that may cause asymmetry. A proper diagnosis would need to be made to determine what is leading to the asymmetry, then surgery would be needed to correct the problem, and finally new implants would be positioned to create a symmetrical result.
Bottoming Out
Bottoming out is a condition that can happen when one or both breasts "bottom out" too low. Most often this is a case of a positioning error from the first surgery. To modify this, a new placement approach may be needed. In some cases, tissue grafting most likely will be needed, as well as a surgically formed pocket to hold the new implant. For most women, going to a silicone implant usually will solve this problem.
Symmastia
Symmastia is a condition that takes place when implants are inserted and placed too close together. In most cases, this has to do with the wrong implant shape and width. A revision treatment will correct this problem by selecting an implant that fits your body type and looks pleasing to the eye.
Implant Rippling
This condition occurs when there are obvious rippling and wrinkles beneath the skin. This irregularity generally forms just along the edge of the implant. Rippling is more common in patients who are of low body weight. Often, this condition can be fixed by simply switching to a silicone implant.
Breast Size
There are times a secondary breast surgery is as straightforward as receiving a smaller or larger size implant. With the original surgery, you may have opted to go too conservative or gone a bit too large. A new breast implant size can be used to reach the desired outcome.
Revision breast surgery is performed with general anesthesia. Recovery from a revision surgery varies based upon the revision type wanted or needed. For instance, if a new size is being placed, a breast lift could be needed if smaller-sized implants are used to help remove loose skin. Revision surgery that warrants complex revision techniques will need a longer recovery that could possibly take up to several months. Patients will begin to see their newly revised outcomes once the swelling begins to disappear. The goal following breast revision surgery is to reach a result that is both natural-looking and healthy.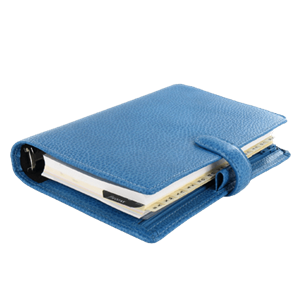 Plan Your Procedure
Average Cost

$6,000

-

$8,000
Contact Us
Related Procedures
Revision surgery for breast implants is a specialized treatment tailored for your distinct aesthetic goal by plastic surgeon Dr. Glenn Lyle. If you notice a visible defect with your breast implants or desire a different outcome, we welcome you to get in touch with our Raleigh, NC office to make your appointment at Lyle Plastic Surgery & Aesthetics Center. There are so many factors to think about. Dr. Lyle will perform a full physical assessment, create your revision treatment plan, and help set realistic expectations.
Related Post