Losing weight is an impressive accomplishment for anyone. However, people who make it to their ideal weight occasionally need one additional step to finalize their appearance. Depending on how long you had extra weight and how much weight you eliminated, loose skin may be an added challenge if it was unable to mold to the new size and shape of your body. The thighs, especially, are an area of concern for a lot of patients. Raleigh, NC plastic surgeon Dr. Glenn Lyle offers thigh lift surgery (also called thighplasty) at Raleigh Plastic Surgery Center, which trims loose skin on the outer or inner thighs to reveal a firmer, more contoured appearance. Thighplasty surgery has risen in popularity because it offers natural results for patients who don't want hanging skin on the thighs.
A thigh lift is a skin removal and skin tightening procedure that improves the appearance of loose skin. Thighplasty is typically an after weight loss procedure. It is commonly performed on patients who have lost 100 or more pounds, but it is also popular for older adults who are concerned about excess skin due to age, and with women whose body shape fluctuated due to pregnancy. If you have loose, hanging, or wrinkly skin on the upper thighs (either the inner or outer thighs or both), thigh lift surgery may be a big help. Please remember that if cellulite is your main problem, Dr. Lyle can suggest other procedures that are designed to help decrease the appearance of cellulite.
Reviews
"Dr Lyle is Absolutely the BEST - I had my surgery 9 weeks ago by Dr Lyle. I work in the OR so I have seen a lot of other plastic surgeons and I picked him over many others based on his results. Dr Lyle is very professional and takes time to answer all of my questions in great detail. I am beyond satisfied with my results. I now have a flat, good looking abdomen. Natural looking result.His nurse is always available and kind, the OR staff is very friendly and took excellent care of me. If you are looking for a doctor who really cares about his patients look no farther."
- C. /
RealSelf /
May 13, 2021
"Probably one of the nicest and most capable surgeons in the area. He genuinely cares about his patients. I would highly recommend."
- J.S. /
Google /
Nov 24, 2020
"I cannot begin to express my gratitude and appreciation for Dr. Lyle. I first met Dr. Lyle a month ago during a consultation to have my recalled Allergan Biocell textured implants (installed by a different surgeon) replaced for smooth wall implants. The experience from beginning to end was fantastic. I was greeted warmly, and I love that they offer you a warm robe in the exam room. This is a nice change from the usual paper gowns. Dr. Lyle himself is lovely. He's friendly, knowledgeable, humble and helpful. Fast forward a month later and I woke up to a swollen and painful left breast - this is a big concern with textured implants, so I called his office at 8 am and was told by reception to start making my way in ASAP. I saw Dr. Lyle at 9 am. He examined me and decided I needed an ultrasound and biopsy. He asked his nurse to call around and find me an appointment. By 10 am I was in the capable hands of the Breast Center in Raleigh. My biopsy was sent right to the lab.The next day, Dr. Lyle called me with my results, thankfully everything was negative. This experience was very emotional and stressful for me and Dr. Lyle and his team were incredible. I am so grateful for everything he has done for me - what a tremendous advocate! I am really looking forward to being in Dr. Lyle's capable hands through my breast revision surgery in the coming weeks. Thank you so much for everything, Dr. Lyle. It is impossible to articulate my gratitude."
- A.B. /
Google /
Jan 25, 2020
"Dr Lyle is absolutely AMAZING and I can't truly place into words how AMAZING he is! I am completely satisfied with his work and loved him so much! My mother calls him "THE PERFECTIONIST" I have had the opportunity to use his services twice over the years and I wouldn't trust anyone else."
- E.S. /
Google /
Oct 26, 2019
"I Felt Very Safe in His Care. - Dr Lyle is a great very carrying Doctor I would recommend to anyone needing a plastic surgeon. He is very attentive and never makes you feel rushed through appointments. He treats you as a individual not a number like some do."
- D. /
RealSelf /
Jun 03, 2019
Previous
Next
During a thigh lift, general anesthesia is commonly administered. An incision is made close to the top portion of the thigh in the natural crease where the thigh attaches to the torso. This incision typically continues down to the midpoint of the thigh area. This allows enough room to use liposuction (if necessary) to remove isolated pockets of fat as well as to trim all loose skin in the top thigh area. The remaining skin will be pulled upward so it is tight and safely secured with sutures. In specific cases, an incision may be necessary in the outer thigh area or underneath the buttocks, depending on the amount of tissue being removed. This surgery at Raleigh Plastic Surgery Center reshapes the complete thigh area, leaving a shapelier, tighter, more contoured appearance.
Thigh lift surgery takes an average of 2 – 3 hours to complete. After the surgery is over, you will be monitored and then sent home to begin your recovery. There is usually swelling, bruising, and discomfort expected during the first days of recovery. Within a few days, most patients are up and slowly walking, which is recommended for improved blood circulation and speedier healing. The full recovery period typically takes about 6 – 8 weeks. At-home wound care will provided will help the incision heal well. Even though there will be some scarring, the new shape and contour of your thighs can help raise your self-esteem and you can show your legs with pride.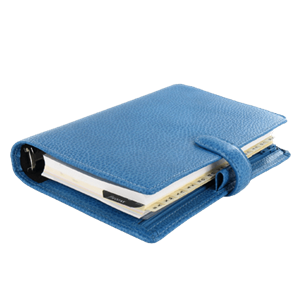 Plan Your Procedure
Average Cost

$7,300

-

$9,500
Contact Us
Get Tighter, Toned Thighs
If you have loose skin on your inner or outer thighs that causes anxiety or embarrassment when your upper legs are exposed, we invite you to call Raleigh Plastic Surgery Center in Raleigh, NC to learn more about thighplasty. It is common for patients to combine this procedure with other contouring procedures, especially surgeries that correct the lower body including stomach surgery or a lower body lift, depending on your individual condition. Schedule your consultation with plastic surgeon Dr. Lyle and get the slimmer thighs you desire.
Related Procedures