Raleigh Plastic Surgery Center is proud to offer the latest methods to safely get rid of fat from areas of concern on the body. Liposuction is an enhancement surgery that removes fat from the abdomen, hips, thighs, and buttocks to produce a slimmer appearance. This fat removal surgery at our practice can be blended to treat several body parts. During your initial visit, Raleigh, NC plastic surgeon Dr. Glenn Lyle will examine areas of your body you wish to address so you can reach your cosmetic surgery goals. Our hope is that you look and feel amazing.
Reviews
"I can't recommend Dr.Lyle enough. My experience with him was just amazing. I first found him and felt after reading the reviews and his history (particularly his past of being a plastic surgeon for the U.S Army) he was the one I needed to consult with. He was so honest and when I broke down crying with emotions I didn't feel judged. His staff was always available for me to call or email. He was very particular with results and doesn't go overboard with his work (for example those funny looking tummy tucks that are pulled way too tight or weird looking bellybuttons) he does amazing work. He is very clean and I just can't express how grateful I am to him for this life changing experience as a mom. He even gave a nurse discount. Do the consult. Go meet Dr.Lyle. Did I mention he's a little bit of a hype man? I went to a follow up and he said "LOOK AT YOU!!!" Hahaha. Thank you so much Dr.Lyle"
- N.H. /
Google /
Apr 07, 2023
"Dr. Lyle is a magician. He's an amazing and knowledgeable surgeon. I went to him for a breast lift. It was an an amazing experience and the results are perfection. If you want a honest, knowledgeable surgeon who explains and answers all your questions and makes you feel comfortable, Dr. Lyle is your best choice in Raleigh. I couldn't be a happier with my results and even happier with a the whole team(nurses, anesthesiologist, and all the post of visits. The only downside side is front desk girl named Dana who is unpleasant and always in a bad mood it seems and appears to be bothered when a question is asked. Ignore her and all the other front desk girls are really lovely!"
- K.F. /
Google /
Feb 25, 2023
"I highly recommend Dr. Lyle. He takes his time, listens to your questions and concerns, and is honest with feedback regarding expectations and results. When I had a concern after my procedure, he was responsive immediately via email and even got me in to see him first thing the next morning to check everything out just to be in the safe side. He treats his patients like people, not numbers/dollar signs, and I would go back to him in a heartbeat for any future needs. I 100% recommend him!"
- J.S. /
Google /
Jan 31, 2023
"in looking for a cosmetic surgeon, I asked for recommendations from several well respected area physicians in different specialties. I asked them who they would send their spouses to for cosmetic surgery.  3 of 4 said the first choice would be Dr. Glenn Lyle. the 4th one said Dr. Lyle second, behind his sister in law.  He is straightforward and honest about options. clear about surgical expectations, and very focused on the safety of one's overall health before even considering a procedure. His gift is delivering extremely natural looking results in a safe and well planned manner."
- K.K. /
Yelp /
Jan 27, 2023
"Very great work! Made my confidence skyrocket through the roof! Wish you could see the before and after pictures! He is the best!"
- O.H. /
Google /
Jul 07, 2022
Previous
Next
Liposuction is a terrific procedure for men and women who are at a healthy weight, but have troublesome areas of fat that are difficult to rid with even the most healthy lifestyle. Individuals interested in liposuction should have healthy skin because liposuction does not address stretched-out skin. It is also important to know that liposuction is not a solution for losing weight. Women having liposuction should have no plans to become pregnant again as this could compromise the lasting outcome. During your initial consultation, Dr. Lyle will set realistic expectations.
This treatment is performed as an outpatient procedure using general anesthesia. A very small incision is made in the skin and a cannula will be placed in the incision. The cannula is a special tool that helps loosen the fat as it is being vacuumed out. Once the fatty deposits have been eliminated, Dr. Lyle will close the incision. Depending on the number of areas being treated, your surgery could last 1 – 3 hours. In the dedicated recovery area, your post-op nurse will help manage any discomfort and care for your treated areas until your discharge.
You may need to stay at home for recovery from liposuction surgery for 1 – 3 weeks depending on the number of sections treated and the size of the treatment area. It is normal to see swelling and bruising for 1 – 2 weeks, and you should have the sutures removed on day seven to day ten. What is most important after having any surgery is to allow your body time to recover and heal. When you decide to return to work after your procedure, you should remember to minimize stress and strenuous activity. To build up your strength, stick to walking and light workouts as recommended by Dr. Lyle. Remember, you may notice some changes after six weeks, but it takes 6 – 10 months before your new body shape and contour is attained.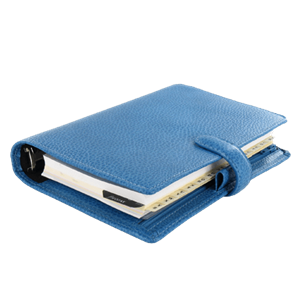 Plan Your Procedure
Average Cost

$4,000

-

$10,000
Contact Us
Related Procedures
Liposuction at Lyle Plastic Surgery & Aesthetics Center offers you the opportunity to have bothersome fat diminished almost immediately. Without liposuction, it can be frustrating to achieve the slimming results you desire. We offer various alternatives for liposuction treatment based on your personal goals. We invite you to get in touch with our practice in Raleigh, NC and make your one-on-one consultation with Dr. Glenn Lyle.
Related Post