Brow lift surgery, (known as a browplasty or forehead lift) is a popular aesthetic procedure that helps create a lifted brow appearance, which offers a refreshed look to the top area of the face. A sagging brow can oftentimes create a tired or angry look. A browplasty surgically corrects this to give patients an overall rejuvenated appearance. Dr. Glenn Lyle is a plastic surgeon in Raleigh, NC who has performed browplasties on both women and men to create a younger appearance. While brow lift surgery focuses on the brow itself, it may also improve and smooth the upper eyelid, Crow's feet, and portions of the forehead. BOTOX and fillers are commonly used along with a forehead lift at Raleigh Plastic Surgery Center for the best results, creating a softer and smoother look.
As we grow older, skin laxity diminishes and causes certain areas of the face to droop. This is especially prominent in the upper face region and can affect both women and men. When looking at yourself in the mirror, do you seem tired or angry, or notice frown lines between the brows, or are bothered by a drooping brow? A surgical brow lift at Raleigh Plastic Surgery Center may be the right cosmetic treatment for your goals.
Reviews
"Dr Lyle is Absolutely the BEST - I had my surgery 9 weeks ago by Dr Lyle. I work in the OR so I have seen a lot of other plastic surgeons and I picked him over many others based on his results. Dr Lyle is very professional and takes time to answer all of my questions in great detail. I am beyond satisfied with my results. I now have a flat, good looking abdomen. Natural looking result.His nurse is always available and kind, the OR staff is very friendly and took excellent care of me. If you are looking for a doctor who really cares about his patients look no farther."
- C. /
RealSelf /
May 13, 2021
"Probably one of the nicest and most capable surgeons in the area. He genuinely cares about his patients. I would highly recommend."
- J.S. /
Google /
Nov 24, 2020
"I cannot begin to express my gratitude and appreciation for Dr. Lyle. I first met Dr. Lyle a month ago during a consultation to have my recalled Allergan Biocell textured implants (installed by a different surgeon) replaced for smooth wall implants. The experience from beginning to end was fantastic. I was greeted warmly, and I love that they offer you a warm robe in the exam room. This is a nice change from the usual paper gowns. Dr. Lyle himself is lovely. He's friendly, knowledgeable, humble and helpful. Fast forward a month later and I woke up to a swollen and painful left breast - this is a big concern with textured implants, so I called his office at 8 am and was told by reception to start making my way in ASAP. I saw Dr. Lyle at 9 am. He examined me and decided I needed an ultrasound and biopsy. He asked his nurse to call around and find me an appointment. By 10 am I was in the capable hands of the Breast Center in Raleigh. My biopsy was sent right to the lab.The next day, Dr. Lyle called me with my results, thankfully everything was negative. This experience was very emotional and stressful for me and Dr. Lyle and his team were incredible. I am so grateful for everything he has done for me - what a tremendous advocate! I am really looking forward to being in Dr. Lyle's capable hands through my breast revision surgery in the coming weeks. Thank you so much for everything, Dr. Lyle. It is impossible to articulate my gratitude."
- A.B. /
Google /
Jan 25, 2020
"Dr Lyle is absolutely AMAZING and I can't truly place into words how AMAZING he is! I am completely satisfied with his work and loved him so much! My mother calls him "THE PERFECTIONIST" I have had the opportunity to use his services twice over the years and I wouldn't trust anyone else."
- E.S. /
Google /
Oct 26, 2019
"I Felt Very Safe in His Care. - Dr Lyle is a great very carrying Doctor I would recommend to anyone needing a plastic surgeon. He is very attentive and never makes you feel rushed through appointments. He treats you as a individual not a number like some do."
- D. /
RealSelf /
Jun 03, 2019
Previous
Next
Prior to surgery, anesthesia will be used. This can be done through general anesthesia or IV sedation depending on the complexity of the surgery. The incision technique used during a brow lift is determined based on the severity of sag, whether or not the forehead is affected, and the position of the hairline. There are many approaches to consider:
Traditional Incision
Also known as the open browplasty incision, this places the incision at the top of the head behind the hairline. The open incision not only conceals scarring, it provides a certain degree of controlled lifting during the procedure. The open incision works well for those with both a sagging brow and frown lines. This is the ideal incision if you are at risk for having a receding hairline.
Trichophytic Incision
This incision is placed right along the hairline. A trichophytic incision allows significant lifting of the brow for patients who have a strong hairline with little risk for recession.
Lateral Brow Lift
Also known as a temporal brow lift, this technique starts the incision within the hairline just above the temples. A temporal incision allows the outer sections of the brow to be treated and is best for sagging that is present in the outer brows. A temporal brow lift also helps to treat Crow's feet.
Endoscopic Forehead Lift
This is one of the more modern techniques used in browplasty surgery. It places several tiny incisions in the hairline so the endoscope tool can be inserted, which is pushed down to the area of the eyebrow to release its attachments. Via the camera of the endoscope, the brow tissue is suspended using stitches to keep the brow in its higher position.
Recovery following brow lift surgery varies in each patient, with the majority of post-operative discomfort and swelling occurring with the open method versus the endoscopic or temporal techniques. Overall, there will be slight bruising and swelling in the upper face near the brows and possibly around the eyes. Cold compresses may help to reduce the swelling. Dr. Lyle advises patients to sleep upright for at least three nights following their surgery. It is important to avoid any movement or activities that may place stress on the face. The average recovery time from this procedure is about 2 – 3 weeks. The outcome can usually be seen immediately, resulting in a rejuvenated appearance that looks softer, more alert, and with a noticeable reduction in fine lines and sagging in the upper portion of the face.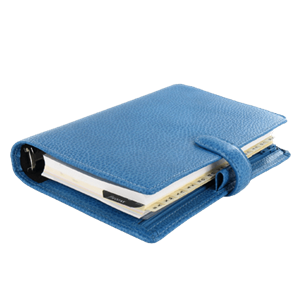 Plan Your Procedure
Average Cost

$5,000

-

$6,500
Contact Us
Rejuvenate Your Appearance
Don't let your sagging brow make people think you're mad, sad, tired, or angry — schedule a consultation to learn more about a brow lift with plastic surgeon Dr. Glenn Lyle at Raleigh Plastic Surgery Center. By correcting your sagging brow, you can revitalize your complete appearance, making you look younger and more refreshed. Dr. Lyle strives for natural-looking results; your browplasty will have your friends and family asking if you got a haircut or new outfit instead of thinking you had cosmetic surgery.
Related Procedures