While flat, gaunt cheeks may have been 90s chic, modern beauty calls for voluminous cheeks that make you look healthy and youthful. Part of the top-selling Juvéderm family of injectable wrinkle fillers, Voluma is specially made to add contour and lift the cheeks for a natural and more youthful appearance. At our Raleigh, NC office, plastic surgeon Dr. Glenn Lyle performs treatments of Voluma to address sunken cheeks that are flat and hollow due to age, weight loss, or genetics. Schedule a consultation to learn about how Voluma treatments at Raleigh Plastic Surgery Center can boost your appearance by providing fullness and lift.
Voluma is a hyaluronic acid (HA) injectable filler that is best for those who want to add contour and lift to the cheeks. Ideal candidates see a decrease in the volume of their cheeks as they've aged and/or they have lost a dramatic amount of weight. Some patients may have naturally hollow cheeks and are seeking treatment to plump their mid-face. Women who are pregnant or nursing are not eligible for Voluma injections. It is approved by the Food and Drug Administration (FDA) for patients over the age of 21. You will have a consultation with Dr. Lyle to determine if Voluma is the best choice for you. Based on your needs and cosmetic goals as well as medical history, a personalized treatment plan will be developed just for you!
Reviews
"Dr. Lyle is a magician. He's an amazing and knowledgeable surgeon. I went to him for a breast lift. It was an an amazing experience and the results are perfection. If you want a honest, knowledgeable surgeon who explains and answers all your questions and makes you feel comfortable, Dr. Lyle is your best choice in Raleigh. I couldn't be a happier with my results and even happier with a the whole team(nurses, anesthesiologist, and all the post of visits. The only downside side is front desk girl named Dana who is unpleasant and always in a bad mood it seems and appears to be bothered when a question is asked. Ignore her and all the other front desk girls are really lovely!"
- K.F. /
Google /
Feb 25, 2023
"I highly recommend Dr. Lyle. He takes his time, listens to your questions and concerns, and is honest with feedback regarding expectations and results. When I had a concern after my procedure, he was responsive immediately via email and even got me in to see him first thing the next morning to check everything out just to be in the safe side. He treats his patients like people, not numbers/dollar signs, and I would go back to him in a heartbeat for any future needs. I 100% recommend him!"
- J.S. /
Google /
Jan 31, 2023
"in looking for a cosmetic surgeon, I asked for recommendations from several well respected area physicians in different specialties. I asked them who they would send their spouses to for cosmetic surgery.  3 of 4 said the first choice would be Dr. Glenn Lyle. the 4th one said Dr. Lyle second, behind his sister in law.  He is straightforward and honest about options. clear about surgical expectations, and very focused on the safety of one's overall health before even considering a procedure. His gift is delivering extremely natural looking results in a safe and well planned manner."
- K.K. /
Yelp /
Jan 27, 2023
"Very great work! Made my confidence skyrocket through the roof! Wish you could see the before and after pictures! He is the best!"
- O.H. /
Google /
Jul 07, 2022
"I am so happy that I chose to go with Dr. Lyle - Dr. Lyle did my mommy makeover Back in April. I am so happy that I chose to go with Dr. Lyle because he was very attentive to what I was wanting and accomplished everything perfectly. Any questions or concerns that I had he was quick to answer them. Dr. Lyle has a great bedside manner and made me feel comfortable the entire journey. If I decide to have any other work done I will only choose Dr. Lyle because I am so happy with how I look now. I highly suggest if you are looking for a plastic surgeon that you check out his website and see all the wonderful before and after that he has."
- T. /
RealSelf /
Oct 05, 2021
Previous
Next
Once you have had a consultation with Dr. Lyle to determine your unique treatment plan, your injection may be scheduled for another day or performed the same day, depending on availability. In our treatment room, you will sit and relax while your cheek area is cleansed before the injections. The injector can also apply a numbing cream to make the procedure less painful if requested. For precision, your injector will mark your face before administering the injections with a fine needle. Soon after the Voluma has been injected, you may notice some swelling and redness, but this usually subsides on its own.
For most patients, the benefits of Voluma treatments are visible immediately and may last about two years. It is rare to develop severe or lasting side effects from Voluma injections, although if you do have questions, concerns, or a reaction, please call Raleigh Plastic Surgery Center for assistance. During your consultation, ask Dr. Lyle about when to plan your next appointment to either build up or extend the results of Voluma.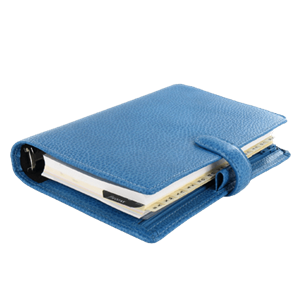 Related Procedures
Youthful Contour and Lift
If you need more shape in the apples of your cheeks or lift in your mid-face area, learn more about Voluma by Juvéderm at Raleigh Plastic Surgery Center in Raleigh, NC. Make an appointment to see plastic surgeon Dr. Glenn Lyle for an evaluation of your skin and a customized plan that may include Voluma injections, other Juvéderm dermal fillers, or advanced skin treatments to help you see a youthful appearance and radiant complexion.