While flat, gaunt cheeks may have been 90s chic, modern beauty calls for voluminous cheeks that make you look healthy and youthful. Part of the top-selling Juvéderm family of injectable wrinkle fillers, Voluma is specially made to add contour and lift the cheeks for a natural and more youthful appearance. At our Raleigh, NC office, plastic surgeon Dr. Glenn Lyle performs treatments of Voluma to address sunken cheeks that are flat and hollow due to age, weight loss, or genetics. Schedule a consultation to learn about how Voluma treatments at Raleigh Plastic Surgery Center can boost your appearance by providing fullness and lift.
Voluma is a hyaluronic acid (HA) injectable filler that is best for those who want to add contour and lift to the cheeks. Ideal candidates see a decrease in the volume of their cheeks as they've aged and/or they have lost a dramatic amount of weight. Some patients may have naturally hollow cheeks and are seeking treatment to plump their mid-face. Women who are pregnant or nursing are not eligible for Voluma injections. It is approved by the Food and Drug Administration (FDA) for patients over the age of 21. You will have a consultation with Dr. Lyle to determine if Voluma is the best choice for you. Based on your needs and cosmetic goals as well as medical history, a personalized treatment plan will be developed just for you!
Reviews
"Dr Lyle is Absolutely the BEST - I had my surgery 9 weeks ago by Dr Lyle. I work in the OR so I have seen a lot of other plastic surgeons and I picked him over many others based on his results. Dr Lyle is very professional and takes time to answer all of my questions in great detail. I am beyond satisfied with my results. I now have a flat, good looking abdomen. Natural looking result.His nurse is always available and kind, the OR staff is very friendly and took excellent care of me. If you are looking for a doctor who really cares about his patients look no farther."
- C. /
RealSelf /
May 13, 2021
"Probably one of the nicest and most capable surgeons in the area. He genuinely cares about his patients. I would highly recommend."
- J.S. /
Google /
Nov 24, 2020
"I cannot begin to express my gratitude and appreciation for Dr. Lyle. I first met Dr. Lyle a month ago during a consultation to have my recalled Allergan Biocell textured implants (installed by a different surgeon) replaced for smooth wall implants. The experience from beginning to end was fantastic. I was greeted warmly, and I love that they offer you a warm robe in the exam room. This is a nice change from the usual paper gowns. Dr. Lyle himself is lovely. He's friendly, knowledgeable, humble and helpful. Fast forward a month later and I woke up to a swollen and painful left breast - this is a big concern with textured implants, so I called his office at 8 am and was told by reception to start making my way in ASAP. I saw Dr. Lyle at 9 am. He examined me and decided I needed an ultrasound and biopsy. He asked his nurse to call around and find me an appointment. By 10 am I was in the capable hands of the Breast Center in Raleigh. My biopsy was sent right to the lab.The next day, Dr. Lyle called me with my results, thankfully everything was negative. This experience was very emotional and stressful for me and Dr. Lyle and his team were incredible. I am so grateful for everything he has done for me - what a tremendous advocate! I am really looking forward to being in Dr. Lyle's capable hands through my breast revision surgery in the coming weeks. Thank you so much for everything, Dr. Lyle. It is impossible to articulate my gratitude."
- A.B. /
Google /
Jan 25, 2020
"Dr Lyle is absolutely AMAZING and I can't truly place into words how AMAZING he is! I am completely satisfied with his work and loved him so much! My mother calls him "THE PERFECTIONIST" I have had the opportunity to use his services twice over the years and I wouldn't trust anyone else."
- E.S. /
Google /
Oct 26, 2019
"I Felt Very Safe in His Care. - Dr Lyle is a great very carrying Doctor I would recommend to anyone needing a plastic surgeon. He is very attentive and never makes you feel rushed through appointments. He treats you as a individual not a number like some do."
- D. /
RealSelf /
Jun 03, 2019
Previous
Next
Once you have had a consultation with Dr. Lyle to determine your unique treatment plan, your injection may be scheduled for another day or performed the same day, depending on availability. In our treatment room, you will sit and relax while your cheek area is cleansed before the injections. The injector can also apply a numbing cream to make the procedure less painful if requested. For precision, your injector will mark your face before administering the injections with a fine needle. Soon after the Voluma has been injected, you may notice some swelling and redness, but this usually subsides on its own.
For most patients, the benefits of Voluma treatments are visible immediately and may last about two years. It is rare to develop severe or lasting side effects from Voluma injections, although if you do have questions, concerns, or a reaction, please call Raleigh Plastic Surgery Center for assistance. During your consultation, ask Dr. Lyle about when to plan your next appointment to either build up or extend the results of Voluma.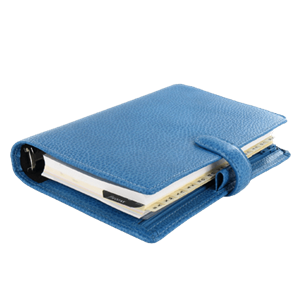 Youthful Contour and Lift
If you need more shape in the apples of your cheeks or lift in your mid-face area, learn more about Voluma by Juvéderm at Raleigh Plastic Surgery Center in Raleigh, NC. Make an appointment to see plastic surgeon Dr. Glenn Lyle for an evaluation of your skin and a customized plan that may include Voluma injections, other Juvéderm dermal fillers, or advanced skin treatments to help you see a youthful appearance and radiant complexion.
Related Procedures