If skin treatments like facials and microdermabrasion are no longer giving you the results you need, but you want to avoid lasers and more invasive procedures, consider dermaplaning skin resurfacing treatments. Dermaplaning is a popular cosmetic procedure and facial rejuvenation technique that smoothes the surface of your skin by removing dead skin cells and fine facial hair for a softer, more radiant complexion. Sometimes known as dermablading, this procedure is performed with a surgical scalpel and careful scraping techniques. Plastic surgeon Dr. Glenn Lyle is pleased to offer dermaplaning skin treatments at Lyle Plastic Surgery & Aesthetics Center in Raleigh, NC. Dermaplaning is becoming more popular these days because while it is noninvasive, it is able to provide smoother, younger-looking skin quickly and efficiently.
Reviews
"I can't recommend Dr.Lyle enough. My experience with him was just amazing. I first found him and felt after reading the reviews and his history (particularly his past of being a plastic surgeon for the U.S Army) he was the one I needed to consult with. He was so honest and when I broke down crying with emotions I didn't feel judged. His staff was always available for me to call or email. He was very particular with results and doesn't go overboard with his work (for example those funny looking tummy tucks that are pulled way too tight or weird looking bellybuttons) he does amazing work. He is very clean and I just can't express how grateful I am to him for this life changing experience as a mom. He even gave a nurse discount. Do the consult. Go meet Dr.Lyle. Did I mention he's a little bit of a hype man? I went to a follow up and he said "LOOK AT YOU!!!" Hahaha. Thank you so much Dr.Lyle"
- N.H. /
Google /
Apr 07, 2023
"Dr. Lyle is a magician. He's an amazing and knowledgeable surgeon. I went to him for a breast lift. It was an an amazing experience and the results are perfection. If you want a honest, knowledgeable surgeon who explains and answers all your questions and makes you feel comfortable, Dr. Lyle is your best choice in Raleigh. I couldn't be a happier with my results and even happier with a the whole team(nurses, anesthesiologist, and all the post of visits. The only downside side is front desk girl named Dana who is unpleasant and always in a bad mood it seems and appears to be bothered when a question is asked. Ignore her and all the other front desk girls are really lovely!"
- K.F. /
Google /
Feb 25, 2023
"I highly recommend Dr. Lyle. He takes his time, listens to your questions and concerns, and is honest with feedback regarding expectations and results. When I had a concern after my procedure, he was responsive immediately via email and even got me in to see him first thing the next morning to check everything out just to be in the safe side. He treats his patients like people, not numbers/dollar signs, and I would go back to him in a heartbeat for any future needs. I 100% recommend him!"
- J.S. /
Google /
Jan 31, 2023
"in looking for a cosmetic surgeon, I asked for recommendations from several well respected area physicians in different specialties. I asked them who they would send their spouses to for cosmetic surgery.  3 of 4 said the first choice would be Dr. Glenn Lyle. the 4th one said Dr. Lyle second, behind his sister in law.  He is straightforward and honest about options. clear about surgical expectations, and very focused on the safety of one's overall health before even considering a procedure. His gift is delivering extremely natural looking results in a safe and well planned manner."
- K.K. /
Yelp /
Jan 27, 2023
"Very great work! Made my confidence skyrocket through the roof! Wish you could see the before and after pictures! He is the best!"
- O.H. /
Google /
Jul 07, 2022
Previous
Next
Dermaplaning is considered relatively safe and effective for most skin types and tones. Patients suffering from severe acne should discuss the benefits and risks in detail beforehand. Those who will benefit most from the dermaplaning procedure:
Are seeking an alternative to chemical peels and microdermabrasion
Are suffering from rosacea
Have fine facial hair
Have sensitive skin
Have superficial hyperpigmentation
Dermaplaning treatments can be performed in our office as an outpatient procedure. While you relax in a comfortable chair, a local anesthesia or numbing cream will be applied to the areas of your skin that are being treated. After the skin is cleaned, the technician will carefully skim the surface of the skin with the surgical blade. The technician will make several passes over different parts of the skin until the needed areas have been evenly treated. The procedure time will vary depending on whether you are having a small area treated or your whole face. During your consultation, Dr. Lyle will let you know what to expect during the dermaplaning process.
In the hours following your dermaplaning session, you may find that your face is a bit red and swollen. These are normal side effects and will begin to subside in a matter of days. It is common for scabbing to occur as the skin heals and it is important not to pick at scabs, but let them form and fall off naturally. You should avoid prolonged exposure to the sun because your skin will be very sensitive in the weeks after the treatment. Expect to see results quickly since dermaplaning reveals softer, smoother skin instantaneously. In the interest of protecting your newly revealed skin, Dr. Lyle will discuss a recommended skincare routine with you, including the regular application of sunscreen.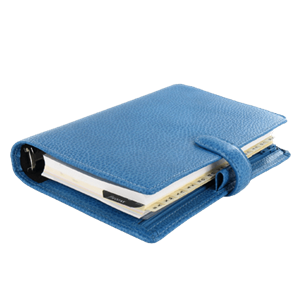 Related Procedures
Lyle Plastic Surgery & Aesthetics Center provides high-quality cosmetic care to residents in the Raleigh, NC area. Utilizing innovative techniques, state-of-the-art technology, and the most advanced equipment available to the industry, our staff provides maximum results in a minimal fashion. Dermaplaning, a popular cosmetic procedure proven to smooth and soften your skin, is a highly effective technique that can help accentuate your natural beauty. If you would like to find out more about this cosmetic procedure or if you are ready to schedule your consultation with Dr. Lyle, please contact our office.