A home skincare routine with good products is necessary to maintain your complexion, but every now and then you may need stronger products with a medical-grade facial. Personalized for the needs and concerns of your skin, plastic surgeon Dr. Glenn Lyle recommends regular facials for their Raleigh, NC patients to make their complexion clear and healthy. After a thorough consultation to determine visible and hidden damage, the appropriate medical-grade products and facial techniques will be combined to help improve your skin. Schedule your appointment for a professional custom facial at Raleigh Plastic Surgery Center to boost the health and beauty of your face to a higher level.
Reviews
"Dr Lyle is Absolutely the BEST - I had my surgery 9 weeks ago by Dr Lyle. I work in the OR so I have seen a lot of other plastic surgeons and I picked him over many others based on his results. Dr Lyle is very professional and takes time to answer all of my questions in great detail. I am beyond satisfied with my results. I now have a flat, good looking abdomen. Natural looking result.His nurse is always available and kind, the OR staff is very friendly and took excellent care of me. If you are looking for a doctor who really cares about his patients look no farther."
- C. /
RealSelf /
May 13, 2021
"Probably one of the nicest and most capable surgeons in the area. He genuinely cares about his patients. I would highly recommend."
- J.S. /
Google /
Nov 24, 2020
"I cannot begin to express my gratitude and appreciation for Dr. Lyle. I first met Dr. Lyle a month ago during a consultation to have my recalled Allergan Biocell textured implants (installed by a different surgeon) replaced for smooth wall implants. The experience from beginning to end was fantastic. I was greeted warmly, and I love that they offer you a warm robe in the exam room. This is a nice change from the usual paper gowns. Dr. Lyle himself is lovely. He's friendly, knowledgeable, humble and helpful. Fast forward a month later and I woke up to a swollen and painful left breast - this is a big concern with textured implants, so I called his office at 8 am and was told by reception to start making my way in ASAP. I saw Dr. Lyle at 9 am. He examined me and decided I needed an ultrasound and biopsy. He asked his nurse to call around and find me an appointment. By 10 am I was in the capable hands of the Breast Center in Raleigh. My biopsy was sent right to the lab.The next day, Dr. Lyle called me with my results, thankfully everything was negative. This experience was very emotional and stressful for me and Dr. Lyle and his team were incredible. I am so grateful for everything he has done for me - what a tremendous advocate! I am really looking forward to being in Dr. Lyle's capable hands through my breast revision surgery in the coming weeks. Thank you so much for everything, Dr. Lyle. It is impossible to articulate my gratitude."
- A.B. /
Google /
Jan 25, 2020
"Dr Lyle is absolutely AMAZING and I can't truly place into words how AMAZING he is! I am completely satisfied with his work and loved him so much! My mother calls him "THE PERFECTIONIST" I have had the opportunity to use his services twice over the years and I wouldn't trust anyone else."
- E.S. /
Google /
Oct 26, 2019
"I Felt Very Safe in His Care. - Dr Lyle is a great very carrying Doctor I would recommend to anyone needing a plastic surgeon. He is very attentive and never makes you feel rushed through appointments. He treats you as a individual not a number like some do."
- D. /
RealSelf /
Jun 03, 2019
Previous
Next
A facial at Raleigh Plastic Surgery Center is great for all ages and skin types since it is adjusted to each person's concerns and goals. Typically, facials are created to correct signs of aging (fine lines and dryness), improve sun-damaged skin (dark spots, uneven tone and texture), deep clean to help clogged pores and acne, and brighten dull and sallow skin. Facials can be performed to help adults and teens with chronic conditions like acne outbreaks, sensitive skin, and rosacea. The effects of a facial can be enhanced with another treatment like microdermabrasion, chemical peels, or an injectable.
After your consultation to create your custom treatment based on your skin type and concerns, you will relax in one of our private treatment rooms as your facial begins. Your facial process will be personalized, but most treatments will start with a deep cleansing to eliminate any dirt, oil, makeup, and lotions. After cleaning the skin, steam is used to open clogged pores so blackheads and whiteheads can be extracted easily. This is often followed by exfoliation, either manual or with an added treatment (microdermabrasion or chemical peel). A mask or serum will be massaged in for deep nourishment. To end the treatment, a moisturizer will be applied to protect from environmental damage after the treatment.
Following your facial treatment, you may notice some redness and irritation but this should subside naturally within 24 hours. Many patients will see visible improvements in the appearance and feel of their skin immediately after their treatment. To extend the results of your professional facial, talk to one of our experienced team members for help creating a home skincare program and how often you can have a facial treatment at Raleigh Plastic Surgery Center. You may also want to learn more about add-on treatments including microdermabrasion and chemical peels.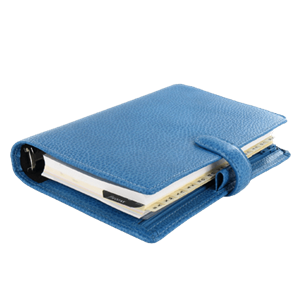 Put Your Best Face Forward
At Raleigh Plastic Surgery Center, we believe in the power of looking and feeling confident in your appearance at all times. Plastic surgeon Dr. Lyle has discovered that patients who come in for ongoing facial treatments tend to have healthier and clearer complexions. Every facial we perform is individualized for your skin type and needs, so let us help you put your most radiant face forward. Contact our Raleigh, NC office to schedule your appointment for a professional facial or any of our skin treatments.
Related Procedures
Related Post