Even a bit of excess fat in the upper neck area will cause the appearance of a "double chin" that may be bothersome to both men and women. The additional pockets of fat below the chin (or the submental area) may be caused by genetics, aging, or weight fluctuations that lead to a weaker chin and jawbone for an undefined profile. Raleigh, NC plastic surgeon Dr. Glenn Lyle is happy to offer a new technique to reduce neck fat at Raleigh Plastic Surgery Center. Approved by the Food and Drug Administration (FDA), Kybella is the first nonsurgical option to address submental fat. The active ingredient in Kybella is a synthetically made version of deoxycholic acid that performs like the natural DA in the body to attack and absorb fat. Once it has been injected beneath the chin, you may see a reduction in the amount of fat. When the fat is removed, it will not regenerate, so you will enjoy your new, slender profile and defined jawline for years to come.
The best patients for Kybella injectable treatments have unwanted fat in the upper neck (submental area) that causes a double chin or unwanted volume. This injection corrects stubborn areas of fat that cannot be removed with common weight loss methods since it is determined by genetics, aging, or other conditions. If you are near a healthy weight, but diet and exercise have not been able to eliminate the fat in your submental area, Kybella may be the right option for your goals. While Kybella can be used to reduce small to moderate amounts of fat in the submental area, significant amounts of fat may require surgical liposuction at Raleigh Plastic Surgery Center.
Reviews
"Dr. Lyle is a magician. He's an amazing and knowledgeable surgeon. I went to him for a breast lift. It was an an amazing experience and the results are perfection. If you want a honest, knowledgeable surgeon who explains and answers all your questions and makes you feel comfortable, Dr. Lyle is your best choice in Raleigh. I couldn't be a happier with my results and even happier with a the whole team(nurses, anesthesiologist, and all the post of visits. The only downside side is front desk girl named Dana who is unpleasant and always in a bad mood it seems and appears to be bothered when a question is asked. Ignore her and all the other front desk girls are really lovely!"
- K.F. /
Google /
Feb 25, 2023
"I highly recommend Dr. Lyle. He takes his time, listens to your questions and concerns, and is honest with feedback regarding expectations and results. When I had a concern after my procedure, he was responsive immediately via email and even got me in to see him first thing the next morning to check everything out just to be in the safe side. He treats his patients like people, not numbers/dollar signs, and I would go back to him in a heartbeat for any future needs. I 100% recommend him!"
- J.S. /
Google /
Jan 31, 2023
"in looking for a cosmetic surgeon, I asked for recommendations from several well respected area physicians in different specialties. I asked them who they would send their spouses to for cosmetic surgery.  3 of 4 said the first choice would be Dr. Glenn Lyle. the 4th one said Dr. Lyle second, behind his sister in law.  He is straightforward and honest about options. clear about surgical expectations, and very focused on the safety of one's overall health before even considering a procedure. His gift is delivering extremely natural looking results in a safe and well planned manner."
- K.K. /
Yelp /
Jan 27, 2023
"Very great work! Made my confidence skyrocket through the roof! Wish you could see the before and after pictures! He is the best!"
- O.H. /
Google /
Jul 07, 2022
"I am so happy that I chose to go with Dr. Lyle - Dr. Lyle did my mommy makeover Back in April. I am so happy that I chose to go with Dr. Lyle because he was very attentive to what I was wanting and accomplished everything perfectly. Any questions or concerns that I had he was quick to answer them. Dr. Lyle has a great bedside manner and made me feel comfortable the entire journey. If I decide to have any other work done I will only choose Dr. Lyle because I am so happy with how I look now. I highly suggest if you are looking for a plastic surgeon that you check out his website and see all the wonderful before and after that he has."
- T. /
RealSelf /
Oct 05, 2021
Previous
Next
Kybella is done during an in-office appointment. Dr. Lyle will usually apply a numbing gel to the injected area, if desired, after the skin is clean. The procedure takes about 15 – 20 minutes, which includes a few small injections targeting the submental area. Some patients may require one treatment to get to their desired look, while some may want a few treatments spaced 3 – 4 weeks apart.
Injections of Kybella don't require anesthesia, so you are allowed to leave the office as soon as you feel comfortable to resume your daily plans. You may notice temporary swelling, bruising, or numbness below your chin, although this should not last longer than a couple of days. Call Raleigh Plastic Surgery Center immediately if you are noticing any unusual side effects, including facial muscle weakness, difficulty swallowing, or if your smile is uneven. While the fat cells affected by Kybella do not re-grow, the cells left can grow larger, so you need to maintain a steady weight after your Kybella injections to prevent new pockets of fat from forming. Optimal results following this treatment leave your neck looking slimmer and tighter and your profile will be more defined.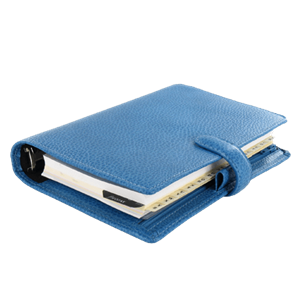 Plan Your Procedure
Average Cost

$1,200

-

$2,800
Contact Us
Related Procedures
Just because everyone else in your family may have to mask their hereditary double chin doesn't mean you need to. Schedule an initial consultation with plastic surgeon Dr. Glenn Lyle to learn more about the revolutionary Kybella injectable treatments at Raleigh Plastic Surgery Center to reduce a "double chin," so you can enjoy a strong, well-defined chin and jawline.