Today there are multiple injectable fillers on the market to use to get a more youthful, refreshed appearance. The Radiesse injectable wrinkle treatment offered by Raleigh, NC plastic surgeon Dr. Glenn Lyle is great for mild to moderate lines and wrinkles throughout the face, and for fixing age-related volume loss in the hands. Women and men who might not have a lot of time for repeat appointments appreciate the long-lasting results (1 – 2 years) of Radiesse. Using calcium hydroxyapatite microspheres in a water-based gel, this injectable plumps and softens the look of your skin without the time and expense of surgery. It has been approved by the Food and Drug Administration (FDA) to safely and effectively improve your facial features. Radiesse can be used in tandem with other injectables (wrinkle relaxers and fillers) for a unique procedure plan that restores your skin. Look refreshed and boost your confidence with Radiesse injectable wrinkle treatments at Raleigh Plastic Surgery Center in Raleigh, NC.
Women and men who are in good general health and want to correct their mild to moderate wrinkles and lines are ideal candidates for Radiesse. It can improve smile lines, marionette lines, pre-jowl folds, chin wrinkles, and lines on the edges of the mouth. Radiesse is also designed to treat age-related volume loss in the hands to help them appear fuller and younger looking. You should not have this injection if you are allergic to lidocaine or any ingredients in the product. Make sure to tell Dr. Lyle about any allergies (severe or not) and if you have a history of any bleeding disorders. If you are breastfeeding, pregnant, may be pregnant, or are considering pregnancy within 1 – 2 years, you should not use Radiesse treatments.
Reviews
"Dr Lyle is Absolutely the BEST - I had my surgery 9 weeks ago by Dr Lyle. I work in the OR so I have seen a lot of other plastic surgeons and I picked him over many others based on his results. Dr Lyle is very professional and takes time to answer all of my questions in great detail. I am beyond satisfied with my results. I now have a flat, good looking abdomen. Natural looking result.His nurse is always available and kind, the OR staff is very friendly and took excellent care of me. If you are looking for a doctor who really cares about his patients look no farther."
- C. /
RealSelf /
May 13, 2021
"Probably one of the nicest and most capable surgeons in the area. He genuinely cares about his patients. I would highly recommend."
- J.S. /
Google /
Nov 24, 2020
"I cannot begin to express my gratitude and appreciation for Dr. Lyle. I first met Dr. Lyle a month ago during a consultation to have my recalled Allergan Biocell textured implants (installed by a different surgeon) replaced for smooth wall implants. The experience from beginning to end was fantastic. I was greeted warmly, and I love that they offer you a warm robe in the exam room. This is a nice change from the usual paper gowns. Dr. Lyle himself is lovely. He's friendly, knowledgeable, humble and helpful. Fast forward a month later and I woke up to a swollen and painful left breast - this is a big concern with textured implants, so I called his office at 8 am and was told by reception to start making my way in ASAP. I saw Dr. Lyle at 9 am. He examined me and decided I needed an ultrasound and biopsy. He asked his nurse to call around and find me an appointment. By 10 am I was in the capable hands of the Breast Center in Raleigh. My biopsy was sent right to the lab.The next day, Dr. Lyle called me with my results, thankfully everything was negative. This experience was very emotional and stressful for me and Dr. Lyle and his team were incredible. I am so grateful for everything he has done for me - what a tremendous advocate! I am really looking forward to being in Dr. Lyle's capable hands through my breast revision surgery in the coming weeks. Thank you so much for everything, Dr. Lyle. It is impossible to articulate my gratitude."
- A.B. /
Google /
Jan 25, 2020
"Dr Lyle is absolutely AMAZING and I can't truly place into words how AMAZING he is! I am completely satisfied with his work and loved him so much! My mother calls him "THE PERFECTIONIST" I have had the opportunity to use his services twice over the years and I wouldn't trust anyone else."
- E.S. /
Google /
Oct 26, 2019
"I Felt Very Safe in His Care. - Dr Lyle is a great very carrying Doctor I would recommend to anyone needing a plastic surgeon. He is very attentive and never makes you feel rushed through appointments. He treats you as a individual not a number like some do."
- D. /
RealSelf /
Jun 03, 2019
Previous
Next
Radiesse wrinkle injections take place in one of our treatment rooms at Raleigh Plastic Surgery Center, lasting about 30 – 60 minutes after your consultation. To start the procedure, you will lay comfortably while the areas of injection will be cleaned and marked. Most patients feel tolerable discomfort during their treatment at the initial prick of the needle, but if preferred, a local anesthetic may be spread on the injection sites. The dosage of Radiesse, determined at your personalized treatment planning session, will be prepared in an ultra-fine syringe. The marked injection sites will help the injector to carefully administer Radiesse into the needed areas. As soon as the injections are done, a cold compress will be applied to help reduce swelling and bruising.
After your Radiesse injection, you may see mild swelling, redness, and bruising. This is common and should only last for about 5 – 10 days. These side effects can usually be camouflaged with makeup. If the side effects last longer or seem excessive, please do not hesitate to call Raleigh Plastic Surgery Center. Most patients see light results minutes after the treatment with better results developing over time. Your face should appear younger, softer, and lifted. Radiesse tends to last longer than some of the other fillers (about 1 – 2 years). You should talk to Dr. Glenn Lyle during your consultation about when to schedule your next treatment to maintain your results.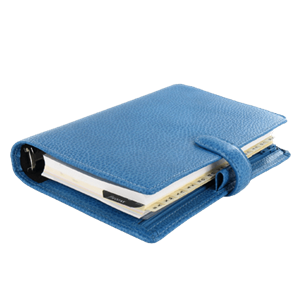 Look Radiant with Radiesse
As a dermal filler, Radiesse gets positive reviews from our patients since it creates great results. Our plastic surgeon loves to recommend Radiesse because of how long lasting its benefits are, with certain candidates still reporting improvement years after their injection. If you would like to learn more about undergoing Radiesse injections, please call Raleigh Plastic Surgery Center in Raleigh, NC today to schedule an appointment with Dr. Glenn Lyle.
Related Procedures