Today there are multiple injectable fillers on the market to use to get a more youthful, refreshed appearance. The Radiesse injectable wrinkle treatment offered by Raleigh, NC plastic surgeon Dr. Glenn Lyle is great for mild to moderate lines and wrinkles throughout the face, and for fixing age-related volume loss in the hands. Women and men who might not have a lot of time for repeat appointments appreciate the long-lasting results (1 – 2 years) of Radiesse. Using calcium hydroxyapatite microspheres in a water-based gel, this injectable plumps and softens the look of your skin without the time and expense of surgery. It has been approved by the Food and Drug Administration (FDA) to safely and effectively improve your facial features. Radiesse can be used in tandem with other injectables (wrinkle relaxers and fillers) for a unique procedure plan that restores your skin. Look refreshed and boost your confidence with Radiesse injectable wrinkle treatments at Raleigh Plastic Surgery Center in Raleigh, NC.
Women and men who are in good general health and want to correct their mild to moderate wrinkles and lines are ideal candidates for Radiesse. It can improve smile lines, marionette lines, pre-jowl folds, chin wrinkles, and lines on the edges of the mouth. Radiesse is also designed to treat age-related volume loss in the hands to help them appear fuller and younger looking. You should not have this injection if you are allergic to lidocaine or any ingredients in the product. Make sure to tell Dr. Lyle about any allergies (severe or not) and if you have a history of any bleeding disorders. If you are breastfeeding, pregnant, may be pregnant, or are considering pregnancy within 1 – 2 years, you should not use Radiesse treatments.
Reviews
"Dr. Lyle is a magician. He's an amazing and knowledgeable surgeon. I went to him for a breast lift. It was an an amazing experience and the results are perfection. If you want a honest, knowledgeable surgeon who explains and answers all your questions and makes you feel comfortable, Dr. Lyle is your best choice in Raleigh. I couldn't be a happier with my results and even happier with a the whole team(nurses, anesthesiologist, and all the post of visits. The only downside side is front desk girl named Dana who is unpleasant and always in a bad mood it seems and appears to be bothered when a question is asked. Ignore her and all the other front desk girls are really lovely!"
- K.F. /
Google /
Feb 25, 2023
"I highly recommend Dr. Lyle. He takes his time, listens to your questions and concerns, and is honest with feedback regarding expectations and results. When I had a concern after my procedure, he was responsive immediately via email and even got me in to see him first thing the next morning to check everything out just to be in the safe side. He treats his patients like people, not numbers/dollar signs, and I would go back to him in a heartbeat for any future needs. I 100% recommend him!"
- J.S. /
Google /
Jan 31, 2023
"in looking for a cosmetic surgeon, I asked for recommendations from several well respected area physicians in different specialties. I asked them who they would send their spouses to for cosmetic surgery.  3 of 4 said the first choice would be Dr. Glenn Lyle. the 4th one said Dr. Lyle second, behind his sister in law.  He is straightforward and honest about options. clear about surgical expectations, and very focused on the safety of one's overall health before even considering a procedure. His gift is delivering extremely natural looking results in a safe and well planned manner."
- K.K. /
Yelp /
Jan 27, 2023
"Very great work! Made my confidence skyrocket through the roof! Wish you could see the before and after pictures! He is the best!"
- O.H. /
Google /
Jul 07, 2022
"I am so happy that I chose to go with Dr. Lyle - Dr. Lyle did my mommy makeover Back in April. I am so happy that I chose to go with Dr. Lyle because he was very attentive to what I was wanting and accomplished everything perfectly. Any questions or concerns that I had he was quick to answer them. Dr. Lyle has a great bedside manner and made me feel comfortable the entire journey. If I decide to have any other work done I will only choose Dr. Lyle because I am so happy with how I look now. I highly suggest if you are looking for a plastic surgeon that you check out his website and see all the wonderful before and after that he has."
- T. /
RealSelf /
Oct 05, 2021
Previous
Next
Radiesse wrinkle injections take place in one of our treatment rooms at Raleigh Plastic Surgery Center, lasting about 30 – 60 minutes after your consultation. To start the procedure, you will lay comfortably while the areas of injection will be cleaned and marked. Most patients feel tolerable discomfort during their treatment at the initial prick of the needle, but if preferred, a local anesthetic may be spread on the injection sites. The dosage of Radiesse, determined at your personalized treatment planning session, will be prepared in an ultra-fine syringe. The marked injection sites will help the injector to carefully administer Radiesse into the needed areas. As soon as the injections are done, a cold compress will be applied to help reduce swelling and bruising.
After your Radiesse injection, you may see mild swelling, redness, and bruising. This is common and should only last for about 5 – 10 days. These side effects can usually be camouflaged with makeup. If the side effects last longer or seem excessive, please do not hesitate to call Raleigh Plastic Surgery Center. Most patients see light results minutes after the treatment with better results developing over time. Your face should appear younger, softer, and lifted. Radiesse tends to last longer than some of the other fillers (about 1 – 2 years). You should talk to Dr. Glenn Lyle during your consultation about when to schedule your next treatment to maintain your results.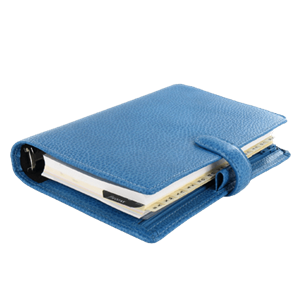 Related Procedures
Look Radiant with Radiesse
As a dermal filler, Radiesse gets positive reviews from our patients since it creates great results. Our plastic surgeon loves to recommend Radiesse because of how long lasting its benefits are, with certain candidates still reporting improvement years after their injection. If you would like to learn more about undergoing Radiesse injections, please call Raleigh Plastic Surgery Center in Raleigh, NC today to schedule an appointment with Dr. Glenn Lyle.