When home skin treatments fail but you aren't ready for surgery just yet, try nonsurgical and minimally invasive procedures for skin rejuvenation like microneedling. Board-certified plastic surgeon Dr. Glenn Lyle is pleased to offer microneedling (also known as collagen induction therapy) at our office in Raleigh, NC. Microneedling uses multiple fine-gauge needles to safely and effectively create micro-injuries in the needed areas of the skin. The micro-injuries trigger the body's natural production of collagen and elastin, two nutrients that improve the overall health and appearance of the skin. Schedule a consultation at Raleigh Plastic Surgery Center to discover more about the benefits of microneedling and ways to customize the treatment for your skin concerns and goals.
You may benefit from microneedling if you have slight to moderate skin issues, like a decrease in firmness or an uneven texture. Microneedling treatments can also improve the appearance of scars, pores, and stretch marks. You'll have to wait a while before seeing the benefits from your microneedling treatment since collagen and elastin need a month or longer to have an effect on the skin, but you will see natural-looking results and gain healthier, stronger skin.
Reviews
"Dr Lyle is Absolutely the BEST - I had my surgery 9 weeks ago by Dr Lyle. I work in the OR so I have seen a lot of other plastic surgeons and I picked him over many others based on his results. Dr Lyle is very professional and takes time to answer all of my questions in great detail. I am beyond satisfied with my results. I now have a flat, good looking abdomen. Natural looking result.His nurse is always available and kind, the OR staff is very friendly and took excellent care of me. If you are looking for a doctor who really cares about his patients look no farther."
- C. /
RealSelf /
May 13, 2021
"Probably one of the nicest and most capable surgeons in the area. He genuinely cares about his patients. I would highly recommend."
- J.S. /
Google /
Nov 24, 2020
"I cannot begin to express my gratitude and appreciation for Dr. Lyle. I first met Dr. Lyle a month ago during a consultation to have my recalled Allergan Biocell textured implants (installed by a different surgeon) replaced for smooth wall implants. The experience from beginning to end was fantastic. I was greeted warmly, and I love that they offer you a warm robe in the exam room. This is a nice change from the usual paper gowns. Dr. Lyle himself is lovely. He's friendly, knowledgeable, humble and helpful. Fast forward a month later and I woke up to a swollen and painful left breast - this is a big concern with textured implants, so I called his office at 8 am and was told by reception to start making my way in ASAP. I saw Dr. Lyle at 9 am. He examined me and decided I needed an ultrasound and biopsy. He asked his nurse to call around and find me an appointment. By 10 am I was in the capable hands of the Breast Center in Raleigh. My biopsy was sent right to the lab.The next day, Dr. Lyle called me with my results, thankfully everything was negative. This experience was very emotional and stressful for me and Dr. Lyle and his team were incredible. I am so grateful for everything he has done for me - what a tremendous advocate! I am really looking forward to being in Dr. Lyle's capable hands through my breast revision surgery in the coming weeks. Thank you so much for everything, Dr. Lyle. It is impossible to articulate my gratitude."
- A.B. /
Google /
Jan 25, 2020
"Dr Lyle is absolutely AMAZING and I can't truly place into words how AMAZING he is! I am completely satisfied with his work and loved him so much! My mother calls him "THE PERFECTIONIST" I have had the opportunity to use his services twice over the years and I wouldn't trust anyone else."
- E.S. /
Google /
Oct 26, 2019
"I Felt Very Safe in His Care. - Dr Lyle is a great very carrying Doctor I would recommend to anyone needing a plastic surgeon. He is very attentive and never makes you feel rushed through appointments. He treats you as a individual not a number like some do."
- D. /
RealSelf /
Jun 03, 2019
Previous
Next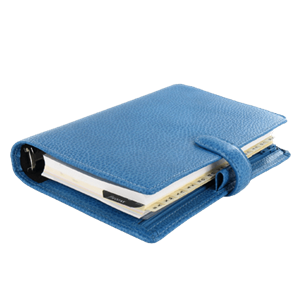 Microneedling is done in one of our office procedure rooms in about 30 – 60 minutes with numbing cream or a local anesthesia if desired, but patients typically experience mild or no discomfort. The skin being treated will be cleansed before the microneedling machine is passed evenly over. After the microneedling is done, a topical treatment like platelet-rich plasma (PRP) or a vitamin-infused serum can be applied for deeper penetration of the nutrients into the skin. A moisturizer will be massaged in along with sun protection since your skin will be sensitive after the treatment.
You may develop light swelling and redness for about a day, but this should resolve on its own. It may take about 1 – 2 months as the collagen and elastin levels increase before you see visible improvements in the health and appearance of your treated skin. You should plan to get about 4 – 6 maintenance treatments every 4 – 6 weeks for the best results and long-term skin health.
Natural Health and Radiance
Improve the health and appearance of your skin with microneedling treatments at Raleigh Plastic Surgery Center in Raleigh, NC. Schedule a consultation with plastic surgeon Dr. Glenn Lyle to hear more about this procedure and complementary skin revitalizing options.
Related Procedures