When home skin treatments fail but you aren't ready for surgery just yet, try nonsurgical and minimally invasive procedures for skin rejuvenation like microneedling. Board-certified plastic surgeon Dr. Glenn Lyle is pleased to offer microneedling (also known as collagen induction therapy) at our office in Raleigh, NC. Microneedling uses multiple fine-gauge needles to safely and effectively create micro-injuries in the needed areas of the skin. The micro-injuries trigger the body's natural production of collagen and elastin, two nutrients that improve the overall health and appearance of the skin. Schedule a consultation at Raleigh Plastic Surgery Center to discover more about the benefits of microneedling and ways to customize the treatment for your skin concerns and goals.
What is RF Microneedling?
Our Dr. Glenn Lyle Plastic Surgery team uses a special approach that produces gorgeous outcomes for our patients using a treatment known as radiofrequency (RF) microneedling with innovative Lutronic Genius® technology. RF remedies have existed for many years and are popular in the aesthetics industry for their skin tightening effects. This particular type of treatment uses heat to encourage the creation of collagen in the deeper layers of the skin to reveal a tighter, smoother surface. This treatment can be used with microneedling to maximize the outcomes. We frequently incorporate this new process into our Raleigh, NC patients' skin care treatments to generate firmer skin, a smoother feel, and a glowing complexion. With Lutronic Genius, treatments can be carefully curated for multiple skin types and various areas of the body. Ask us about RF microneedling with Lutronic Genius during your initial consultation at our facility.
You may benefit from microneedling if you have slight to moderate skin issues, like a decrease in firmness or an uneven texture. Microneedling treatments can also improve the appearance of scars, pores, and stretch marks. You'll have to wait a while before seeing the benefits from your microneedling treatment since collagen and elastin need a month or longer to affect the skin, but you will see natural-looking results and gain healthier, stronger skin.
Reviews
"Dr. Lyle is a magician. He's an amazing and knowledgeable surgeon. I went to him for a breast lift. It was an an amazing experience and the results are perfection. If you want a honest, knowledgeable surgeon who explains and answers all your questions and makes you feel comfortable, Dr. Lyle is your best choice in Raleigh. I couldn't be a happier with my results and even happier with a the whole team(nurses, anesthesiologist, and all the post of visits. The only downside side is front desk girl named Dana who is unpleasant and always in a bad mood it seems and appears to be bothered when a question is asked. Ignore her and all the other front desk girls are really lovely!"
- K.F. /
Google /
Feb 25, 2023
"I highly recommend Dr. Lyle. He takes his time, listens to your questions and concerns, and is honest with feedback regarding expectations and results. When I had a concern after my procedure, he was responsive immediately via email and even got me in to see him first thing the next morning to check everything out just to be in the safe side. He treats his patients like people, not numbers/dollar signs, and I would go back to him in a heartbeat for any future needs. I 100% recommend him!"
- J.S. /
Google /
Jan 31, 2023
"in looking for a cosmetic surgeon, I asked for recommendations from several well respected area physicians in different specialties. I asked them who they would send their spouses to for cosmetic surgery.  3 of 4 said the first choice would be Dr. Glenn Lyle. the 4th one said Dr. Lyle second, behind his sister in law.  He is straightforward and honest about options. clear about surgical expectations, and very focused on the safety of one's overall health before even considering a procedure. His gift is delivering extremely natural looking results in a safe and well planned manner."
- K.K. /
Yelp /
Jan 27, 2023
"Very great work! Made my confidence skyrocket through the roof! Wish you could see the before and after pictures! He is the best!"
- O.H. /
Google /
Jul 07, 2022
"I am so happy that I chose to go with Dr. Lyle - Dr. Lyle did my mommy makeover Back in April. I am so happy that I chose to go with Dr. Lyle because he was very attentive to what I was wanting and accomplished everything perfectly. Any questions or concerns that I had he was quick to answer them. Dr. Lyle has a great bedside manner and made me feel comfortable the entire journey. If I decide to have any other work done I will only choose Dr. Lyle because I am so happy with how I look now. I highly suggest if you are looking for a plastic surgeon that you check out his website and see all the wonderful before and after that he has."
- T. /
RealSelf /
Oct 05, 2021
Previous
Next
Microneedling is done in one of our office procedure rooms in about 30 – 60 minutes with numbing cream or local anesthesia if desired, but patients typically experience mild or no discomfort. The skin being treated will be cleansed before the microneedling machine is passed evenly over. After the microneedling is complete, a topical treatment like platelet-rich plasma (PRP) or a vitamin-infused serum can be applied for deeper penetration of the nutrients into the skin. A moisturizer will be massaged along with sun protection since your skin will be sensitive after the treatment.
You may develop light swelling and redness for about a day, but this should resolve on its own. It may take about 1 – 2 months as the collagen and elastin levels increase before you see visible improvements in the health and appearance of your treated skin. You should plan to get about 4 – 6 maintenance treatments every 4 – 6 weeks for the best results and long-term skin health.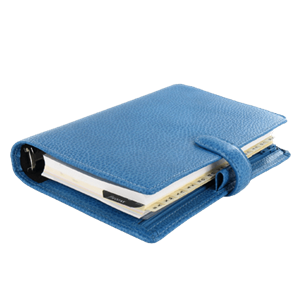 Related Procedures
Natural Health and Radiance
Improve the health and appearance of your skin with microneedling treatments at Raleigh Plastic Surgery Center in Raleigh, NC. Schedule a consultation with plastic surgeon Dr. Glenn Lyle to hear more about this procedure and complimentary skin revitalizing options.