If you are bothered by how your skin looks because of fine lines, sun damage, or dark spots, Lyle Plastic Surgery & Aesthetics Center can offer you a skin consultation at our Raleigh, NC office to see if you could benefit from intense pulsed light therapy (IPL). An IPL photofacial is a treatment that rejuvenates the skin for adults with hyperpigmentation and wrinkle problems on their face and neck. This may not be an invasive procedure, but it can be very effective and produce amazing results. Plastic surgeon Dr. Glenn Lyle utilizes intense wavelengths of light that warm the skin just enough to set off the natural regeneration process and boost collagen production. As the added nutrients take effect, you should see a healthier layer with a more even tone and decreased spots of pigmentation.
An IPL photofacial works deep within the layers of your skin to treat many complexion blemishes (especially sun spots and brown lesions) with little or no recovery needed. Ideal candidates for an IPL photofacial at Lyle Plastic Surgery & Aesthetics Center may have several problems with their skin, including sun damage, rosacea, hyperpigmentation (brown spots), wrinkles, rough texture, large pores, flushing, freckles, age and sun spots, or spider veins. Dr. Glenn Lyle will assess your skin to see if you are a candidate for an IPL photofacial during your private consultation.
IPL Reviews
"Dr Lyle is amazing!!!!! He and his office where able to get me in to his office under emergency situation within one hour!!!! he had my 23 year old implants that were failing removed that day due to the infection behind the capsule(done in another state with a different plastic surgeon.). Six weeks later he did complete repair and full biopsy, and I am so pleased and happy with the outcome. The caring and kindness of the staff and Dr. Lyle is amazing!!!! nurse Amy took multiple phone calls from me throughout this time and always called back with answers. I will always use Dr Lyle for any of my plastic surgery needs!!!!!"
- J.H. /
Google /
May 11, 2018
Previous
Next
A photofacial is done inside our Raleigh, NC office in about 20 – 30 minutes in one of our minor procedure rooms if performed alone. To start the procedure, a team member will clean and dry the skin to be treated before covering your eyes with shields. The photofacial is administered with a handheld device that will be passed over the skin, emitting pulses of laser energy. While most patients will feel some discomfort during the photofacial, it is generally tolerable within the quick treatment time.
There is no recovery period associated with an IPL, but you will leave your appointment with your skin a little pink and swollen. This will go away on its own in about a day — it can be concealed with makeup if you want. Lyle Plastic Surgery & Aesthetics Center recommends patients use an ointment on the skin to decrease irritation and speed healing. It also helps to take an anti-inflammatory medication to help reduce swelling. After several days, the irregularities that rested under the skin will come to the surface and then begin to flake off. It's very important to keep your skin protected from the sun at all times after an IPL, and to not pick at your skin while it heals. While you should see visible results after the first session, your skin will attain the best results after several photofacial sessions. Dr. Glenn Lyle recommends approximately 3 – 6 treatments scheduled around once a month at Lyle Plastic Surgery & Aesthetics Center.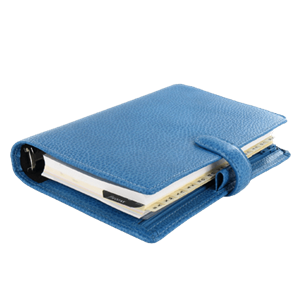 Related Procedures
You probably didn't worry too much about your complexion when you had clear skin, but now that environmental damage like wrinkles, brown spots, and other problems are developing, you now may be interested in treatments that correct your appearance. We invite you to learn more about photofacial treatments by calling our Raleigh, NC office and scheduling a skin examination with Dr. Lyle. With photofacial treatments at Lyle Plastic Surgery & Aesthetics Center, we can go deep within the layers of damaged skin to help create a youthful glow and a smooth complexion.
Related Post